Philip Hammond promises 'new industrial revolution' with driverless cars on UK roads
Philip Hammond says post-Brexit Britain can lead the way in technologies sector.
Speaking on the Andrew Marr Show, chancellor said driverless cars would arrive within four years.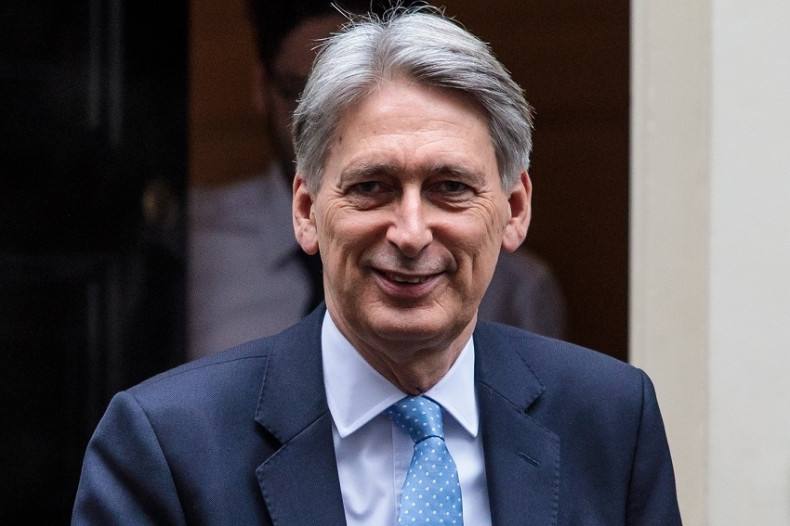 Philip Hammond has outlined plans to have driverless cars on UK roads by 2021 as the chancellor set out his vision to place technology at the heart of a new "industrial revolution".
Speaking ahead of next week's budget, Hammond said the country faced being left behind if it did not embrace change and that automated vehicles would 'drive' the nation forward.
In his statement to the Commons thisWednesday (22 November), the chancellor, who admitted he had never been in a driverless car, is expected to unveil a £1bn ($1.3bn) plan to boost technology in the vehicles as well as other areas, including artificial intelligence and 5g.
"Some would say that is a bold move but we have to embrace these technologies and take up these challenges if we want to see Britain leading the next industrial revolution," he said on the Andrew Marr Show.
"We have a huge advantage across a range of new technologies that are going to transform our lives and if we want to ensure our prosperity in the post-Brexit world we have got to embrace these new technologies.
"We have got to build the industries that create the high-paying jobs of tomorrow and driverless vehicles is one of them."
In a sign of the tone of his speech next week, Hammond admitted the year had been "difficult" but said the UK was at a "turning point" and "on the brink or making some serious movement forward in our negotiations".
Preempting the Office for Budget Responsibility's report on the economy, which coincides with the budget, Hammond predicted inflation and the national debt would both fall in 2018.
In an interview with the Sunday Times, Hammond pledged to build 300,000 homes a year and intervene to push through thousands of planning applications in areas of high demand.
"It is not acceptable to us that so many fewer young Britons are able to own a home now than just 10 or 15 years ago," he told Marr.
"It is not acceptable to us that there are not enough properties available to rent and that rents are sky high. The answer is we have to build more homes.
"We are delivering planning permission at record numbers, actually delivering homes at record numbers, 217,000 in the last year reported this week. That's a dramatic increase since 2010.
"The challenge here is affordability and I think experts generally agree that to start to make inroads on the affordability problem we've got to be sustainably delivering around 300,000 homes a year on average across the housing cycle.
"That's a big step from where we are. There is no single magic bullet and it is not simply about pouring more money in because if you pour money in without fixing the other elements of supply you will simply create more house price inflation that makes the problem worse and not better."
Speaking before Hammond, Labour's shadow chancellor John McDonnell said Labour would make the most of low interest rates by investing a quarter of a trillion pounds.
"We would invest £250bn over a 10-year-programme, so about £25bn a year, this is nothing untoward what past governments have done. In fact if we don't do this we don't keep up with our competitors across Europe, the US and elsewhere," he said.
"That will bring in a return as you invest that money. This is what governments have done in the past and what governments are doing across Europe. If we don't do that we won't be able to keep up with our international competitors."