The UK government will spend £392m ($476m) on the Midlands in a bid to boost investment in skills, connectivity and local growth in the region, Philip Hammond announced on 9 March.
The Chancellor unveiled the plan as he visited Dudley, which is under the West Midlands Combined Authority in headquartered, just a day after his 2017 Spring Budget.
"The Midlands Engine Strategy is an important milestone, setting out the concrete actions we are taking, where we are not only investing in what it does well but also tackling some of the long standing productivity barriers in the region including skills and connectivity," he said.
"The Midlands has enormous economic potential and as we lay the foundations of a stronger, fairer Britain outside the EU it is more important than ever that we now build on its existing strengths to make sure it fulfils it."
Hammond also promised to invest £20m in a flagship Midlands Skills Challenge, which will include providing additional work coaches, language training and testing innovative approaches to lifelong learning.
Elsewhere, the Treasury has set aside an extra £4m to support the operation of the Midlands Engine Partnership – which brings together Local Enterprise Partnerships – over the next two years.
The announcement comes just two months before the West Midlands mayoral election in May. The Conservatives are hoping former John Lewis boss Andy Street can beat Labour candidate Siôn Simon.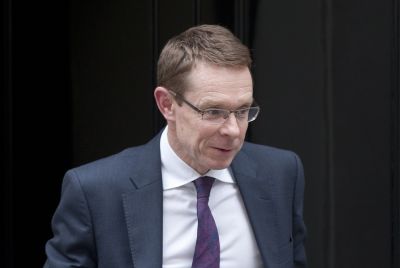 Four out of the seven constituent local authorities of the West Midlands Combined Authority are Labour-led. But the national opinion polls have Jeremy Corbyn's party up to 18 points behind the Conservatives.
Hammond, meanwhile, is facing a backlash over his Budget plan to raise National Insurance Contributions (NICs) for the self-employed.
The Chancellor wants to scrap class two NICs for self-employed workers from April 2018 and increase the main rate (class four) of NICs by 9% to 10%, with an additional 1% hike in April 2019.
The levy hike will cost more than 2.4 million self-employed workers £240 a year.
"Many of the 146,000 self-employed people in the West Midlands will see yesterday's Budget for what it is: an attack on the self-employed," Simon said.