Philip Hammond urged to provide above-inflation pay rise to NHS staff
Think tank says annual cost of raising public sector pay in line with consumer price inflation would be £3.3bn by 2019/20.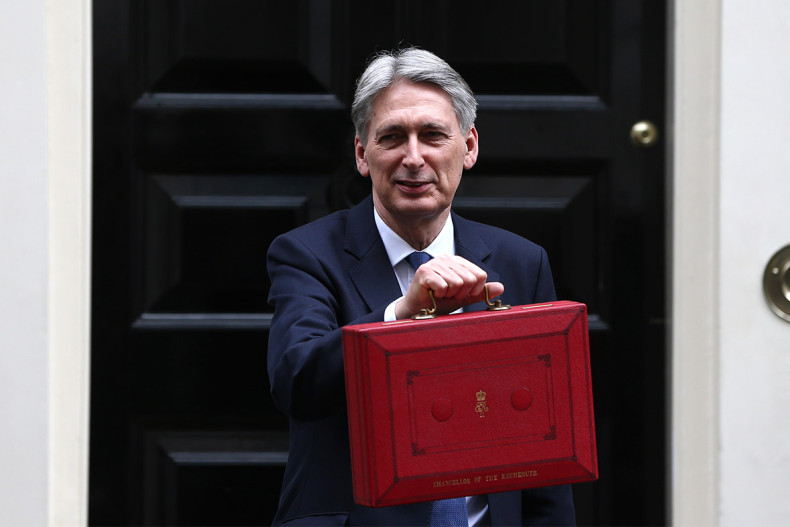 Chancellor Philip Hammond is facing fresh calls to offer above-inflation pay rises to public sector workers after a survey revealed that four out of ten NHS nurses lose sleep because of financial anxiety.
The poll by the Royal College of Nursing (RCN) revealed that 70% of more than 7,700 respondents were financially worse off than they were five years ago, while nearly a quarter said they were thinking of leaving their job due to pay concerns.
RCN chief executive Janet Davies said it was "ludicrous" that the NHS is losing highly-trained staff due to worries over they cannot pay their bills at the end of the month.
"Today's survey findings... show how badly nurses themselves are suffering from the continued underfunding of the health service," she said.
"The chancellor must therefore give a clear signal in the Budget next week that the government will award an above-inflation pay rise to hard-pressed nursing staff in the NHS."
Hammond will deliver his Autumn Budget to parliament on 22 November.
A separate report published by the Institute for Public Policy Research (IPPR) said the annual cost of raising public sector pay in line with consumer price inflation would be £5.8bn ($7.6bn) by 2019/20.
However, the think tank said the cost would fall to £3.3bn once higher receipts from income tax, lower benefit payments and higher economic growth are taken into account.
It said the UK is currently in the worst period of pay growth for more than 150 years and called for public sector pay levels to be restored to 2010/11 levels.
A government spokesperson told the Guardian newspaper: "Public sector workers, including NHS staff, do a fantastic job and the government is committed to ensuring they can continue to deliver world-class public services. We have already confirmed that the across-the-board 1 per cent public sector pay policy will no longer apply to pay awards for 2018/19.
"Public sector pay packages will continue to recognise workers' vital contributions, while also being affordable and fair to taxpayers as a whole."
Prime Minister Theresa May lifted the 1% pay cap for both police and prison officers in September after seven years of austerity.