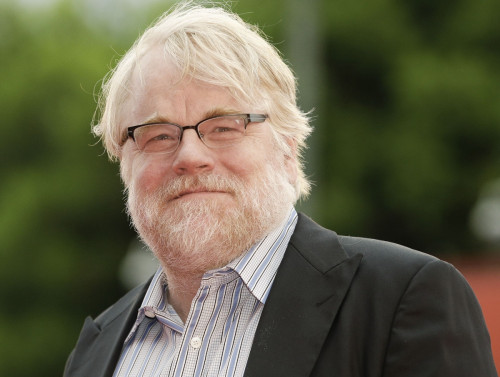 Grieving fans and friends have gathered outside the Manhattan apartment in New York where American actor and director Philip Seymour Hoffman was found dead.
People lay bouquets outside the building, paying tribute to the Oscar-winning actor who would have turned 47 in July.
Many fans and actors took to social media to express their grief over Hoffman's sudden death.
The Capote actor's body was found in the bathroom of his apartment with a syringe in the arm. New York police officials said the actor apparently died of a drug overdose.
Hoffman had a long history of alcohol and drugs-related troubles. He admitted to his struggle with drug addiction in 2006 in a television interview with 60 Minutes.
Police found two small bags in his apartment containing what they suspected was heroin, Reuters reported.
Hoffman's family later released a statement through his publicist, Karen Samfilippo.
"We are devastated by the loss of our beloved Phil and appreciate the outpouring of love and support we have received from everyone," the statement read, according to USA Today.
"This is a tragic and sudden loss and we ask that you respect our privacy during this time of grieving. Please keep Phil in your thoughts and prayers."
Hoffman, known for his performance in films like The Savages, Moneyball, the Master and Doubt and The Talented Mr Ripley is survived by his long-time girlfriend Mimi O'Donnell, a costume designer, and their three children.
Though Hoffman has passed away, his fans will be able to see him for the last time on silver screen in November in The Hunger Games: Mockingjay, Part I.
The actor had reportedly finished filming his role in the film and had also nearly finished shooting for the second part of the science-fiction adventure series.
Scroll down to view photos showing the scene outside Hoffman's apartment as news of his death broke.