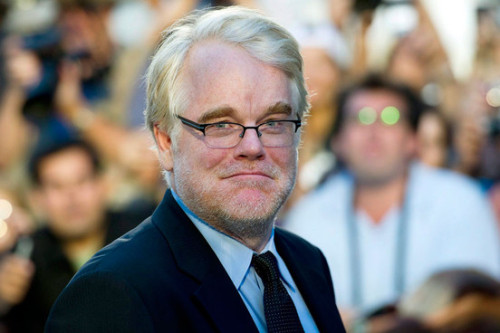 Philip Seymour Hoffman's final days paint a tragic picture of a man caught in the grip of addiction.
Friends and strangers who recalled brief meetings with the multi-millionaire in the days and weeks before his death, describe a man who looked unhealthy, was frequently in a drug-induced stupor and resembled a homeless person.
Hoffman died alone in his $10,000 a month apartment, surrounded by a stash of heroine.
His last words, in the form of a text, went unheard. The message was sent on Saturday 1 February at 8.58pm to friend and writer David Katz, asking if he wanted to come over to Hoffman's apartment and catch the Knicks game on television.
As fate would have it, the text would go unread, as Katz was in a restaurant. He replied back at 11.30pm saying "just got out of dinner. Where r u?" however the actor never wrote back.
The next morning, it was Katz who would discover his friend, dead on the floor of his bathroom, with a syringe still in his arm after an apparent heroin overdose. He was 46-years-old.
In the weeks preceding his death, Hoffman seemed aware that his drug habit was spiralling out of control.
Speaking at the Narcotics Anonymous group in the West Village in December, the actor revealed the extent of his struggle with drugs. Asked if he could count his time sober in years, months, weeks or days, Hoffman replied: "I am counting days."
A fellow attendee at the group told the New York Times: "He raised his hand and he said his name and he said he had 28 days or 30 days sober."
On January 25, his friend and writer Tatiana Pahlen ran into Hoffman at the 92nd Street Y in Manhattan, where the actor was picking up one of his children. She said he seemed happy, if a little hyperactive, but noticed that characteristic of regular users of narcotics."His skin was not healthy; his skin was in very bad shape."
An unnamed diner in a downtown restaurant photographed the award-winning actor drinking at the bar and making "multiple" suspect trips to the bathroom.
Another member of the public recalled spotting an evidently inebriated Hoffman at Atlanta Airport, being escorted through a security checkpoint by a Transportation Security Administration agent.
"I just thought it was really odd that this street person was at the airport. He put his shoes on the belt and just threw his belt there. You could tell he was very intoxicated."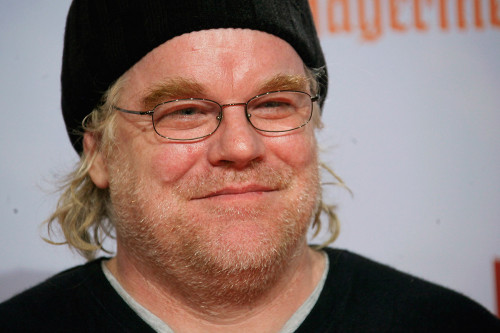 Andrew Kirell, editor of Mediaite photographed the star on the flight back to La Guardia, unconscious in his seat and later pictured being driven away from the gate in a motorized cart.
"He passed me and my fiancée. It was remarkable how awful he looked," said the bystander in a blog.
Despite his condition, the actor was up bright and early the next morning, Saturday, February 1st, ordering his usual four-shot espresso at his local coffee house.
Paul Pabst, an executive producer of sports program, the Dan Patrick Show recalled seeing the actor walking through the West Village at 5pm.
"'My sister looked at me and said: 'Wow, he didn't look good,' " recounted Pabst on his show on Monday.
Hoffman then went for dinner at 7.30pm at a popular West Village bar with two other friends and was later sighted at the D'Agostino's, a short distance from his apartment, withdrawing $1,200 in six different transactions over the course of an hour.
Soon after, the actor was seen with two men who are believed to have sold him the drugs that lead to his tragic and untimely death.
When Hoffman didn't arrive to collect his children the next day, his former partner Mimi O'Donnell phoned the actor's friend, David Bar Katz and the Oscar winner's personal assistant Isabella Wing-Davey, to check on him.
It was at 11am on Sunday 2 February, that they made the horrifying discovery inside Hoffman's apartment.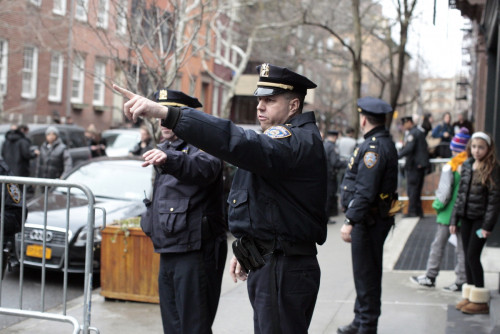 Tributes have been pouring in for the actor, as his friends and peers in the film industry expressed their shock at the tragic passing of the much-loved and respected star.
While some hailed him as one of the greatest talents of a generation, many have bemoaned yet another loss of one so talented, and so young, to addiction.
Aaron Sorkin, who worked with him on Moneyball and a former cocaine user himself, paid tribute to Hoffman, recalling a poignant conversation with the actor about their experiences of drug addiction.
"If one of us dies of an overdose, probably 10 people who were about to won't," Hoffman told him.
Sorkin explains: "He meant that our deaths would make news and maybe scare someone clean."
Hoffman's funeral will take place on Friday 7 February.