Liverpool's decision to hold on to Philippe Coutinho despite repeated attempts by Barcelona to sign him during the summer transfer window has been backed by former Reds managing director Christian Purslow.
Coutinho, 25, was the subject of three transfer bids from Barcelona – the biggest of which amounted to £114m ($149m) – but Liverpool insisted that the midfielder would not be sold for any price.
The interest from the La Liga giants prompted Coutinho to file a transfer request to force through a move, but Liverpool manager Jurgen Klopp and owner Fenway Sports Group (FSG) refused to alter their stance.
Purslow said selling Coutinho would have sent the wrong message at a time when Liverpool are trying to establish themselves in the top table of European club football.
"I never thought there was any prospect of Liverpool selling Coutinho this summer," he was reported as saying by the Daily Mirror.
"Coutinho is the star player in a team that is on the up, a team now that is financially now tremendously well run, well capitalised under Fenway ownership, with the new stadium expansion, with a manager who is in the absolute elite top three or four coaches, highly ambitious.
"It would have sent a terrible signal about the priorities of that club if they sold their star player. I don't believe they came close to selling him, it was the right decision."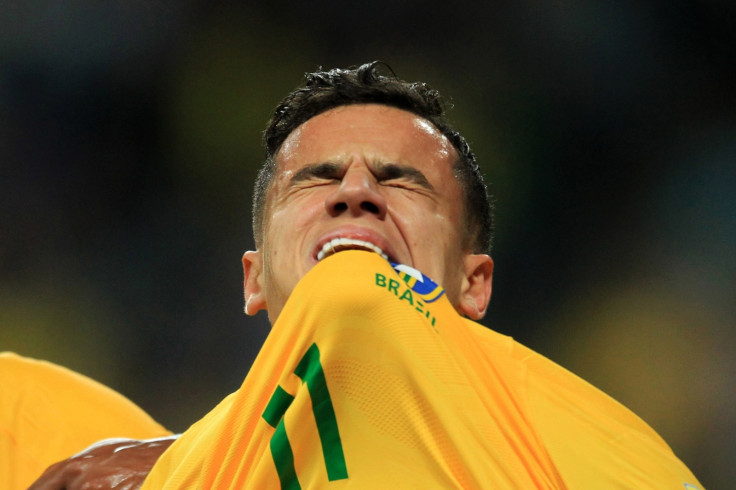 Coutinho scored 13 goals in 31 league appearances for Liverpool last season to help the club qualify for the Champions League.
His form was rewarded with a new long-term contract worth around £150,000 per week in January, making him the highest paid player at Anfield.
The midfielder is yet to feature for Liverpool this season due to a back problem but, he scored for Brazil in a World Cup qualifying win over Ecuador last week.
"I think Coutinho is going to give Liverpool a tremendous year's service," Purslow added. "He wants to be a star of next year's World Cup, he's 25 years old, he's at the peak of his career and I think there is time in the future for Philippe Coutinho to make one more move. It wasn't this summer."