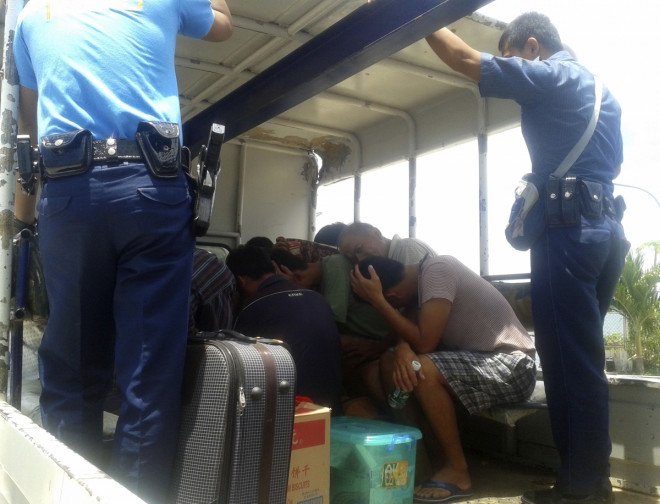 The Philippines has charged a crew of nine Chinese fishermen with poaching endangered turtles, after their boat was seized in disputed waters last week.
In defiance of China's demand for them to be immediately freed, Prosecutor Allen Ross Rodriguez told a special environmental court in the western Palawan province that the nine should face trial for illegally harvesting more than 500 endangered turtles.
The crew members have been charged with violating two provisions of the Philippine fisheries code and face up to 20 years in prison and fines of up to $2,300 each.
Rodriguez said that another two detained fishermen were minors and would be sent home.
The case has sparked the latest spat between Beijing and Manila over territories in the South China Sea.
The Chinese boat was seized by Filipino security forces as it sailed close to the Spratly islands, a potentially oil-rich archipelago which ownership is disputed by a number of nations including China, the Philippines, Taiwan and Malaysia.
Authorities said the boat was laden with 555 giant turtles, mostly dead, the crew had poached near the Half Moon Shoal, 60 miles off Palawan.
Manila maintains the shoal lies within the its exclusive economic zone, a 230 mile stretch of sea where the country has exclusive right to fish and exploit undersea resources.
China however claims that the arrest was illegally carried out in Chinese waters.
"We once more demand the Philippines immediately release them unconditionally. China reserves the right to take further action," Hua Chunying, a spokesperson for the Chinese Foreign Ministry said.
The turtles recovered alive have been returned to the sea.