Philippines' first transgender politician Geraldine Roman sweeps to congressional victory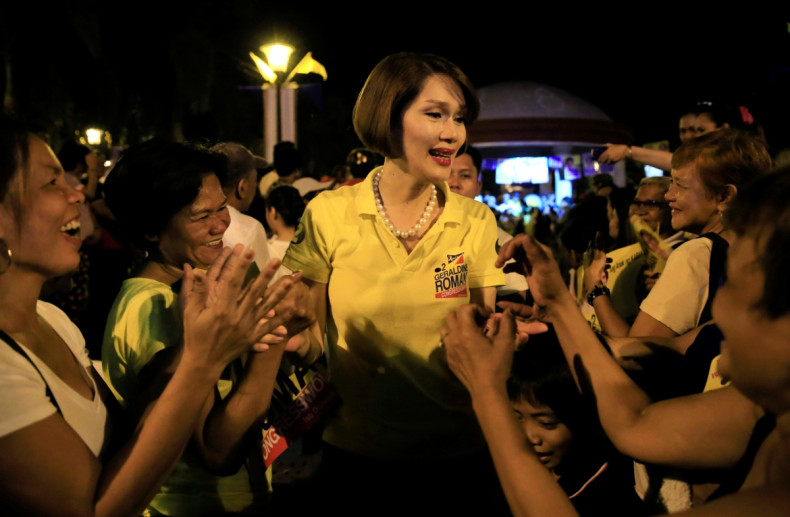 Voters in the Philippines have elected the country's first transgender politician to the nation's lower house. Geraldine Roman swept to victory in the congressional district of Bataan, north of the capital Manila.
Roman has been living as a woman for more than two decades and she will succeed her mother, Herminia Roman, as Bataan's representative. With 99% of precincts reporting, the Liberal Party candidate won 62% of the unofficial count, according to CNN.
Roman's landmark victory has been widely hailed across social media and she welcomed the news in the Catholic nation where religion continues to play a key role. Divorce, abortion and same-sex marriage are illegal and the law prevents transgender Filipinos from changing their name and sex.
Speaking to AFP following her victory, the former news editor said: "The politics of bigotry, hatred and discrimination did not triumph. What triumphed was the politics of love, acceptance and respect."
Roman added that she is looking forward to engaging in a multitude of issues, hitting back at critics who dismissed her as a politician only interested in one issue. "I'm elated, very, very happy. I'm also excited to work. I realise that the burden is bigger because the stereotype of people about the LGBT is we are frivolous, that we have nothing substantial to say, so I have to prove them wrong," she said.
Prior to her landslide victory, Roman pledged to mount a challenge to overturn the rules surrounding gender change as well as fighting for equal rights in the workplace, schools and government offices. "[Gender] only becomes an issue when you try to keep it a secret. It's nothing bad. I never hurt anyone in the process. I'm so happy so why should I be ashamed?" Roman said during her election campaign.
The 49-year-old comes from a politically entrenched family: as well as taking the seat previously held by her mother, her father was a former congressman who died two years ago. Following his death, Roman wished to carry on her family's political legacy, which has ultimately culminated in her historic victory in the Philippines.