Pope Francis has received a rock star's welcome in the Philippines. Police officers formed human chains in front of barricades to hold back the tens of thousands of wildly cheering Filipinos who packed boulevards for hours just for a glimpse of the Popemobile.
The sighting of the pontiff's vehicle sent crowds cheering wildly, and mobile phone and tablet cameras snapping. The excitement was too much for many to bear – several people fainted before he even arrived.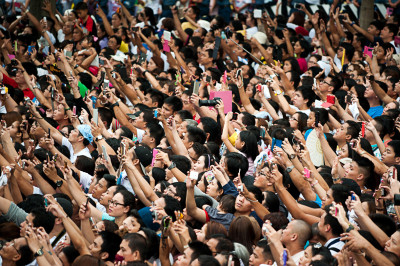 A traditional scene came with a 21st-century touch.
As Francis and his procession walked up the aisle of the Manila cathedral between a sea of bishops, priests and nuns in religious vestments, many of them held up smart phones and tablets to record the moment.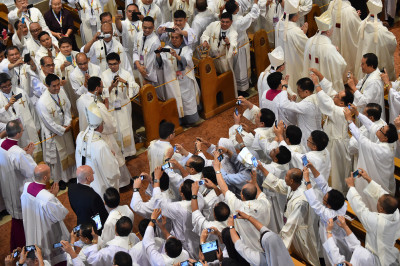 Some 300 children at a Manila centre for street kids got the surprise of their lives on Friday (16 January) when Pope Francis showed up at their door.
The pontiff snuck in a visit to the Anak-Tnk Foundation in Manila's Intramuros district after celebrating Mass at the nearby Manila Cathedral.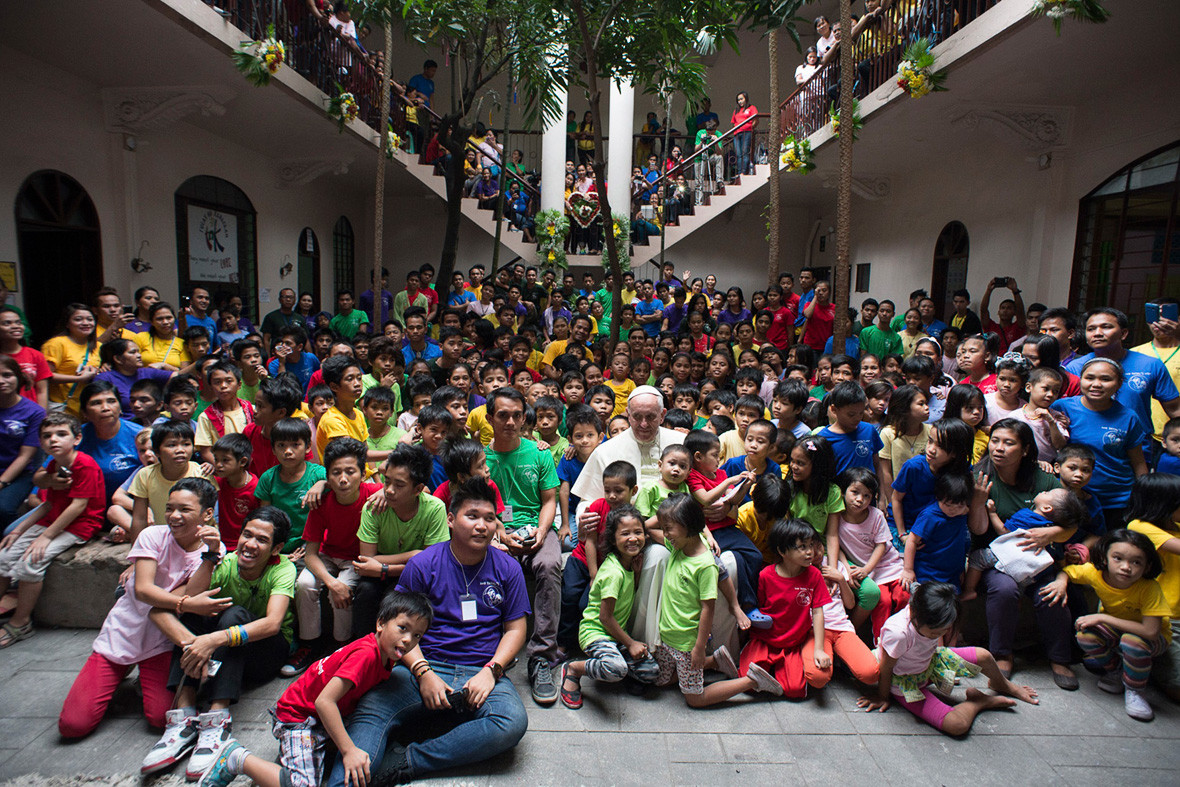 On Saturday the Pope will travel to the central Philippines to comfort survivors of Typhoon Haiyan, which left more than 7,300 dead and missing.