A million people are still homeless in the Philippines a year after Typhoon Haiyan swept through the country killing at least 6,000 people.
Four million people were left homeless after 179mph winds devastated parts of the Philippines on 8 November 2013, in one of the country's worst-ever natural disasters.
Haiyan destroyed 90% of the city of Tacloban and affected more than 14.5 million people in six regions and 44 provinces.
British charity Oxfam said just 1% of the necessary houses have since been built, leaving scores of families still living in tents and makeshift huts.
As the typhoon season begins again, Oxfam warned that many homeless families are being left "dangerously exposed".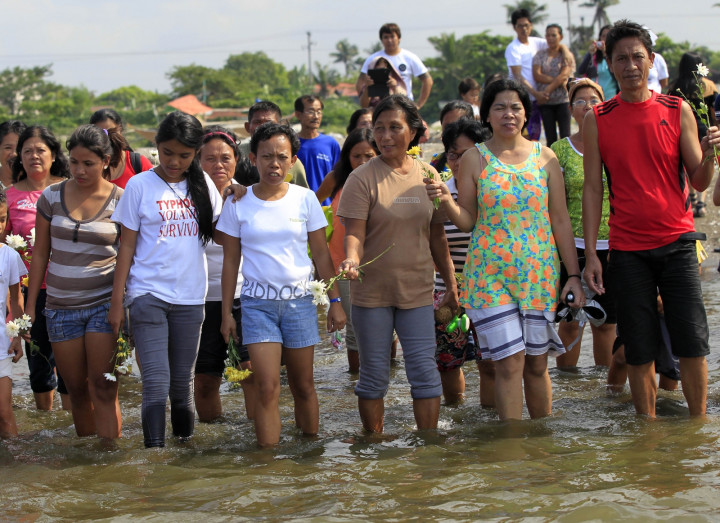 Mark Goldring, chief executive of Oxfam, said: "People are still living in overcrowded bunkhouses and in lean-to homes. If nothing is done to these areas, the families living there are at risk from another typhoon in this increasingly storm-hit area.
"If the risk of disasters is not adequately confronted, then the cards will continue to be stacked against poor people who bear the brunt of these catastrophes. Action in the Philippines must be backed up globally by actions to tackle these disasters."
A £2.3bn reconstruction plan for homes located away from dangerous coastal areas was only signed off last week, and just a few thousand houses have been built so far.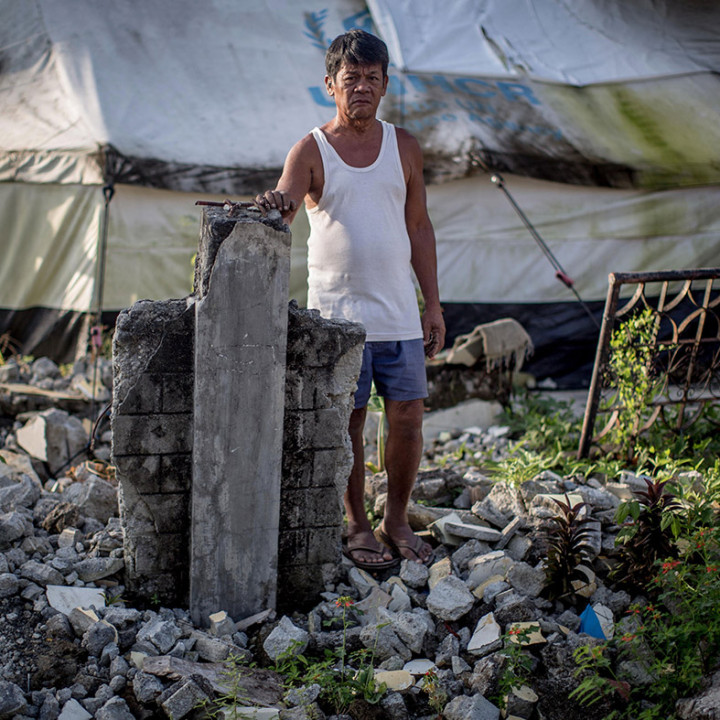 Philippines President Benigno Aquino defended the pace of the rebuilding effort, stressing that homes should be built properly.
In a speech in the town of Guiuan on the eve of the typhoon's anniversary, he said: "Curse me, criticise me, but I believe I must do the right thing. I am impatient like everyone else but I have to stress that we can't rebuild haphazardly.
"We have to build back better. Let's get it right the first time and the benefits should be permanent."
On Friday, thousands of people demonstrated in Tacloban, one of the cities worst affected by the typhoon, calling for Aquino to resign. Protesters marched through the streets waving banners and chanting: "Noynoy Aquino, useless, remove!"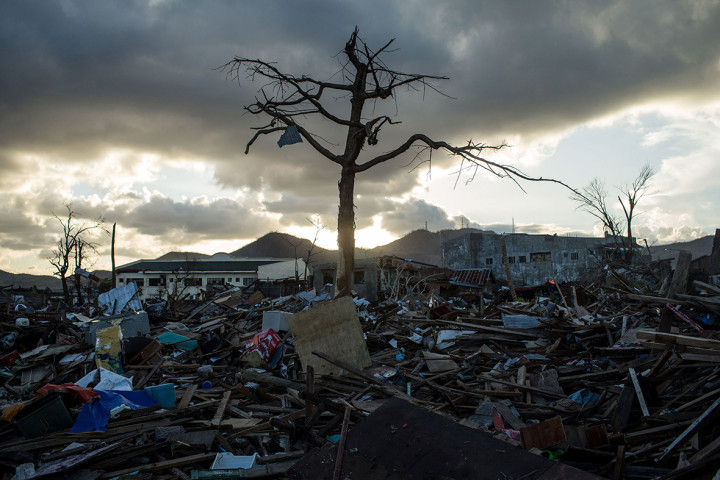 On Saturday, more than 5,000 people marked the anniversary of Haiyan's devastation by lighting candles and walking through the streets of Tacloban holding white balloons.
A Roman Catholic mass was also held at the city's near half-hectare mass grave site, where almost 3,000 victims of the storm are buried.