Philippines: One dead as millions of Catholics try to touch Black Nazarene Jesus statue in Manila
One man has died during an annual Roman Catholic procession in the capital of the Philippines that attracts millions of devotees.
A volunteer accompanying the statue of the Black Nazarene being paraded in Manila died of a heart attack, Vice Mayor Francisco Moreno said. Hundreds of people were treated for cuts, bruises and dizziness.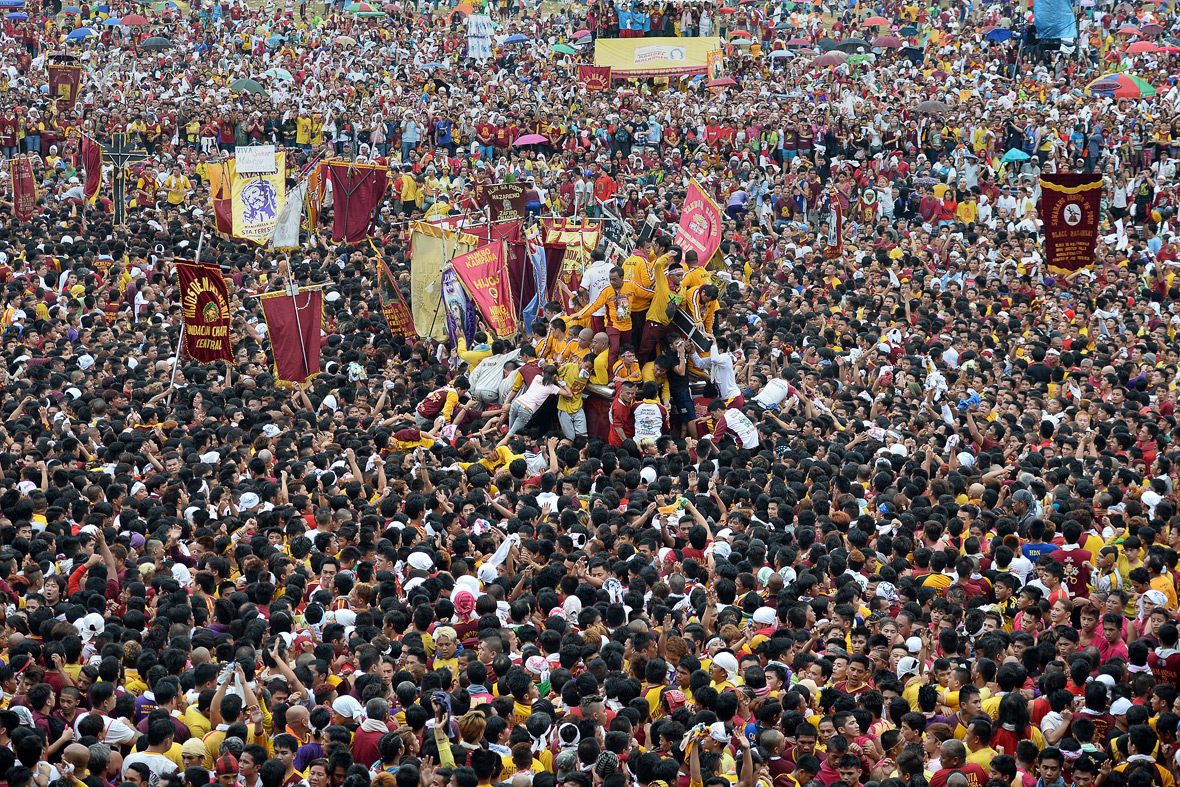 Devotees believe the centuries-old black statue of Jesus Christ carrying a cross is a source of miraculous powers that can cure ailments and provide good health and fortune.
The wooden statue of Christ, crowned with thorns, is believed to have been brought from Mexico to Manila on a galleon in 1606 by Spanish missionaries. The ship that carried it caught fire, but the charred statue survived and was named the Black Nazarene. Some believe the statue's survival from fires, earthquakes and even intense bombings during World War II is a testament to its mystical powers.
The statue paraded in the streets is no longer the original, as parts of the statue are being preserved.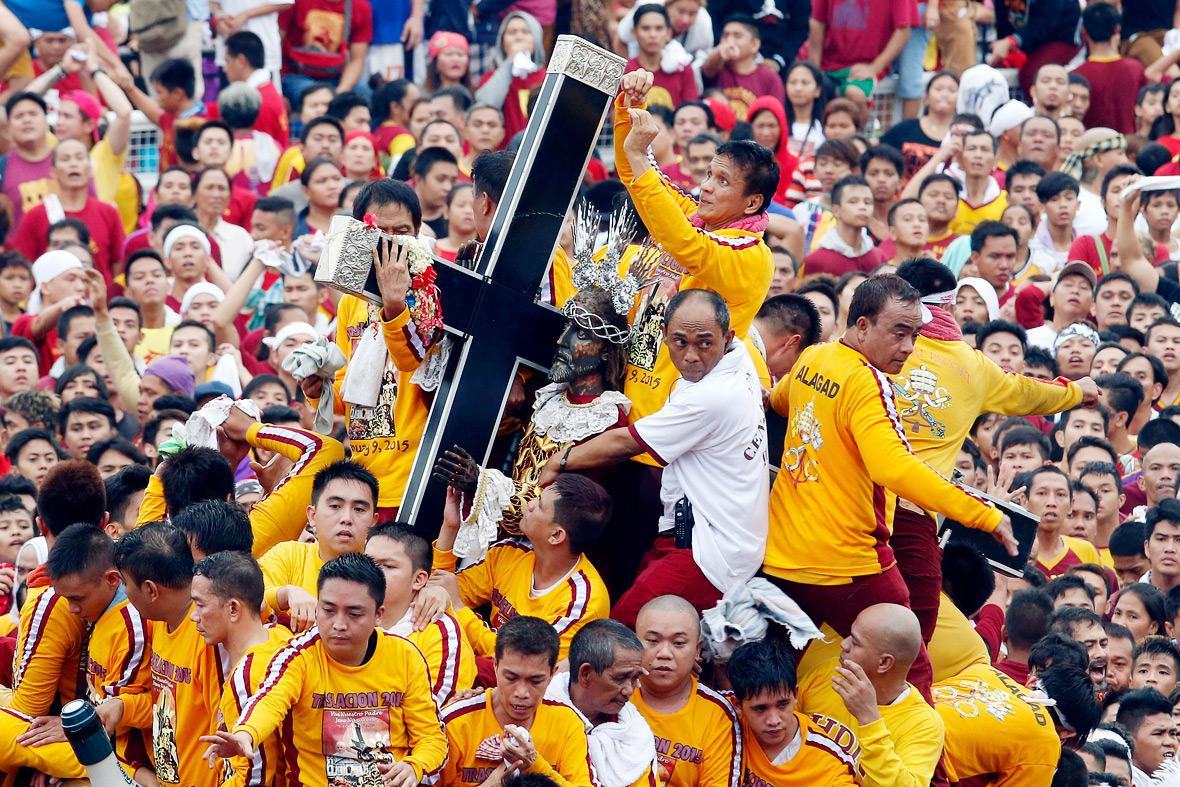 Crowds threw small white towels at volunteers manning the statue's carriage to wipe parts of the cross and the statue in the belief by devotees that the Black Nazarene's mystical powers will rub off on them.
The procession is expected to last 15 hours or more as it snakes its way around Manila's main avenues and narrow streets before ending in the Minor Basilica of the Black Nazarene.
Crowds are estimated to swell to around 10 million, an official from the basilica said.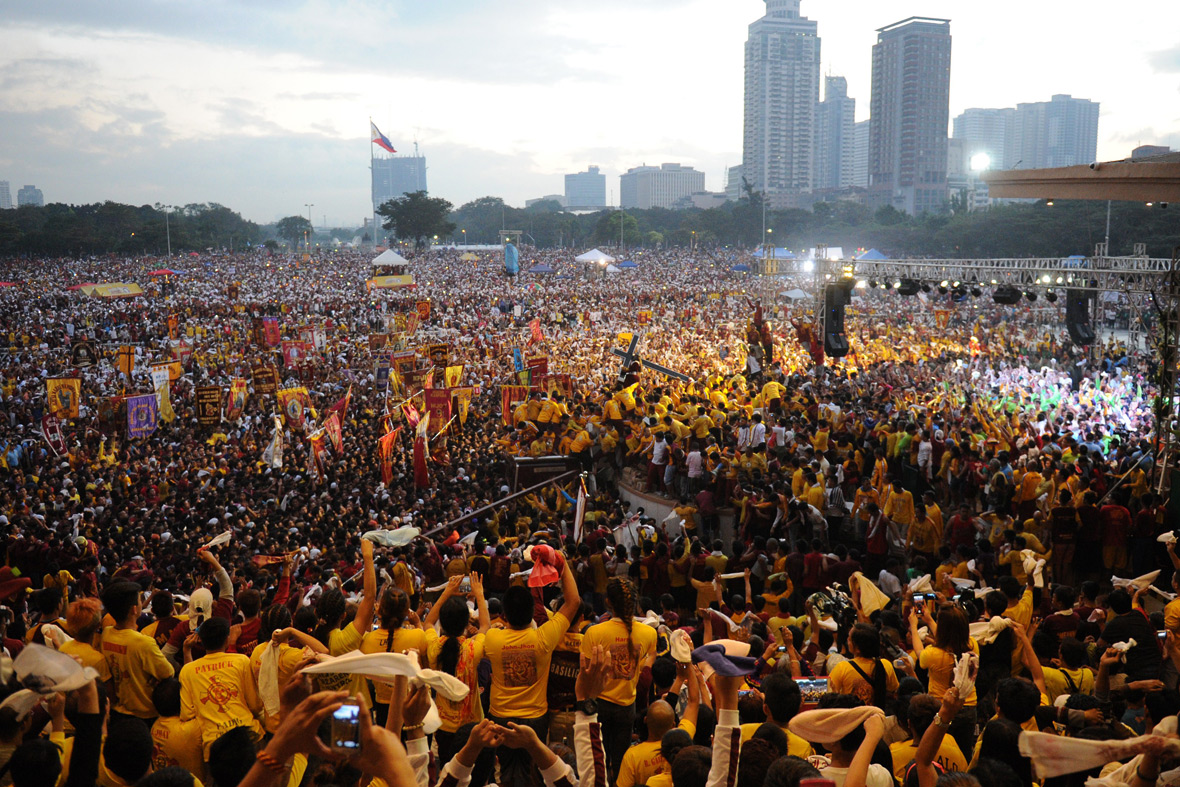 The procession has been celebrated for more than 200 years in the capital of the Philippines, where around 85 percent of the population is Roman Catholic.
The major religious festival in the Philippines is a prelude to a much larger turnout expected during next week's visit by Pope Francis.
Gwen Pang, secretary general of the Philippine Red Cross, said any emergencies will help the Red Cross prepare for the papal visit. At least 20 field hospitals will be established in Manila next week, including one with an operating room, she said.
© Copyright IBTimes 2023. All rights reserved.