Philippines: Huge fire in Manila slum 'caused by New Year fireworks' [PHOTO REPORT]
Inferno destroys 1,000 homes and kills at least 3 people
A huge fire, thought to have been ignited by New Year fireworks, destroyed nearly 1,000 homes and killed at least three people in a slum in Manila.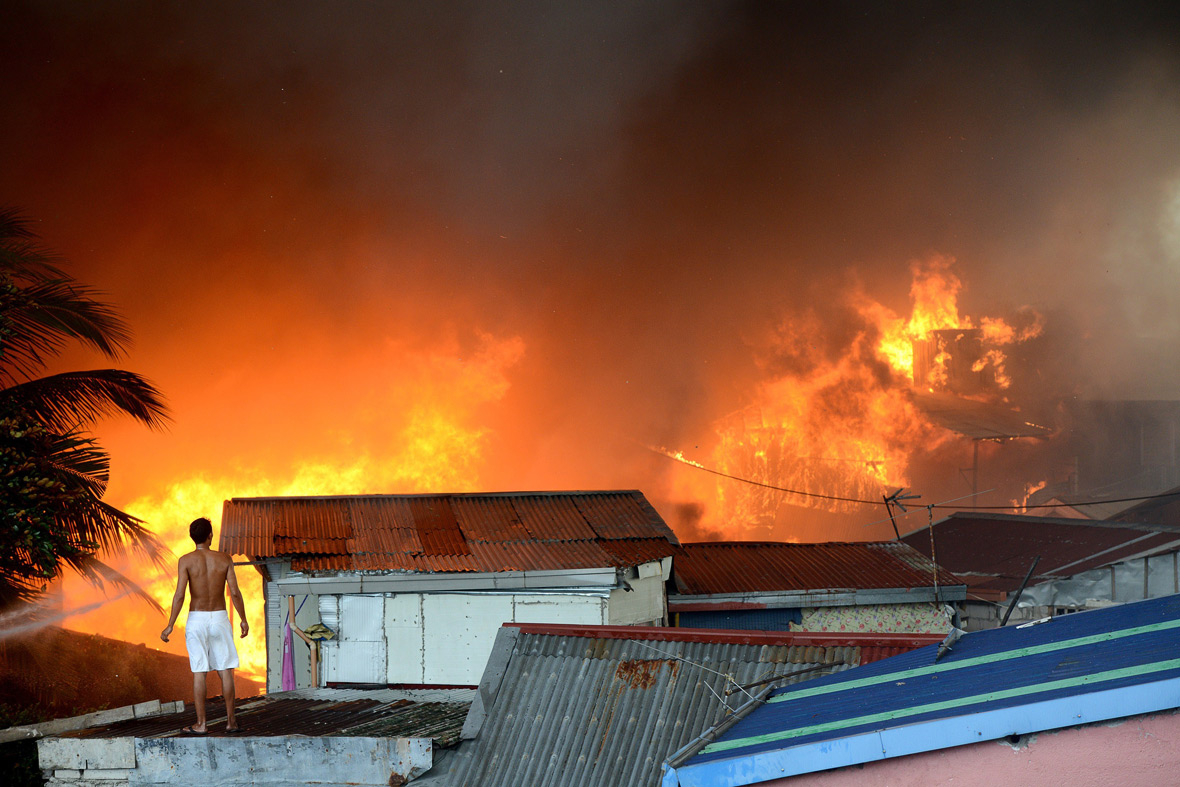 Strong winds in the region helped the fire spread through nearly a half-mile long line of shanties as firefighters struggled to reach the area through its narrow lanes.
Firefighters recovered the body of a woman and two other residents who were trapped in their houses after rains helped douse the six-hour inferno.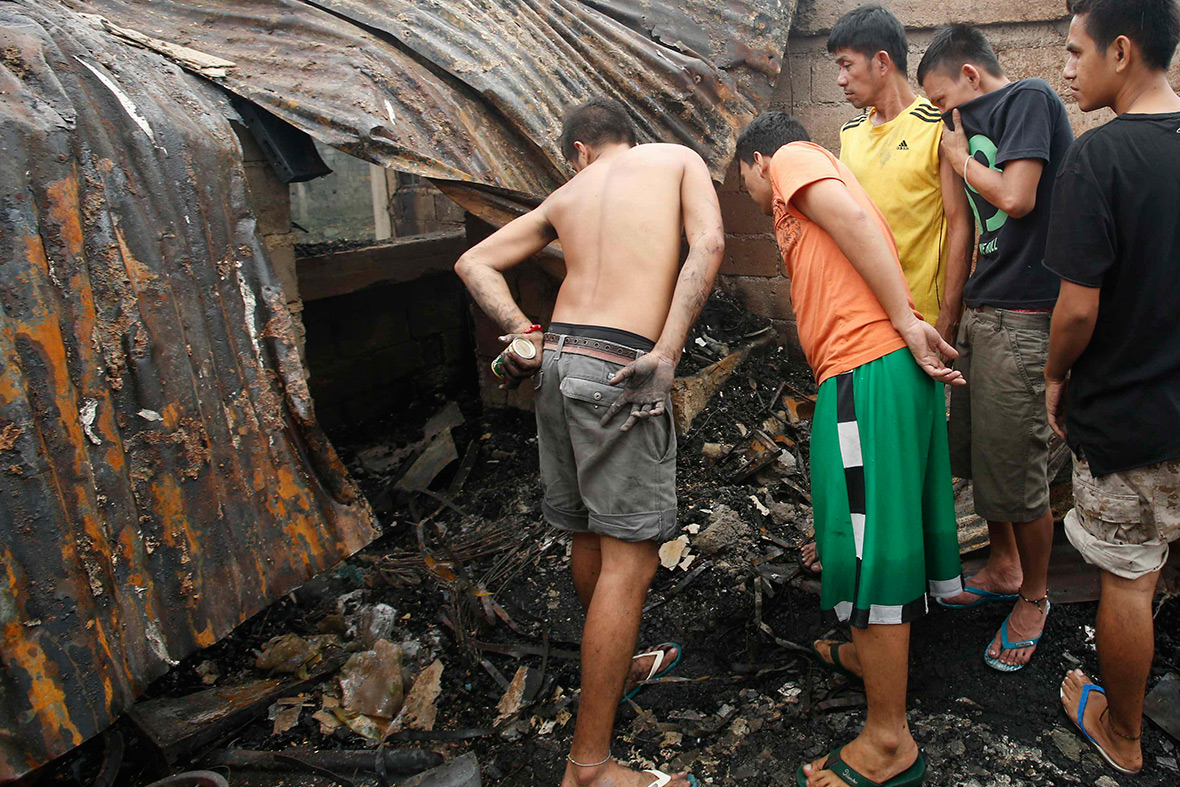 Three people were injured, including a firefighter, whose three fingers were ripped off by metal shrapnel from an exploding tank of cooking gas, the Bureau of Fire Protection said.
Residents struggled to save anything they could from the fire, including cats and dogs, with many using improvised floating devices to cross a murky river and escape the flames.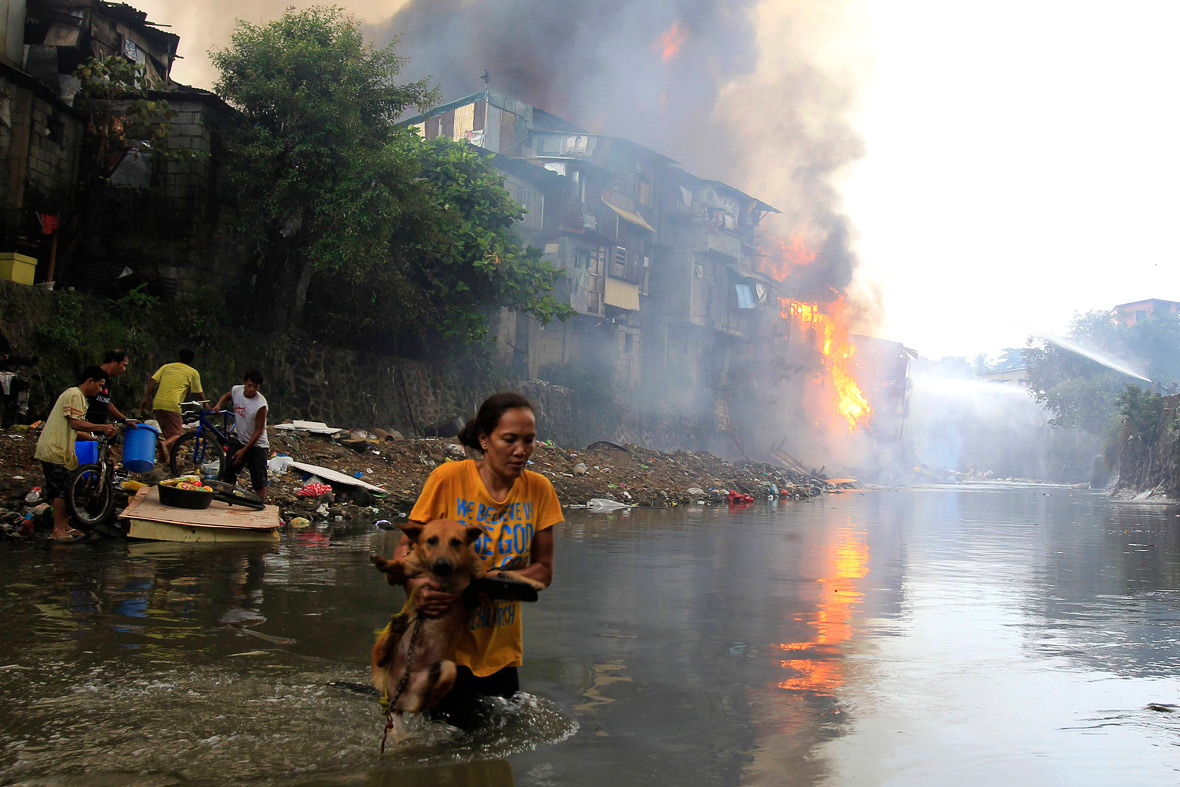 At least 17 fires raged across the Philippines prior to and during New Year's revelry. At least seven people died in two of the fires, a spokesman said, adding that some of the flames were believed to have been ignited by illegal firecrackers.