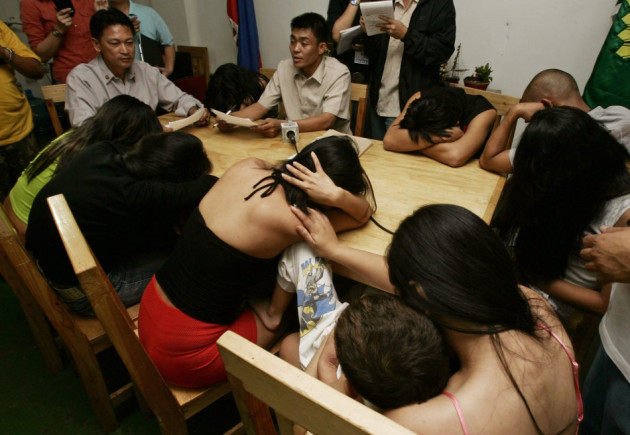 Cybersex and online sex chat rooms have been targeted in a crackdown by the Philippines government.
President Benigno Aquino III has signed on to the statute books a law that outlaws so-called cam-girls and all forms of online sexual activity.
"The wilful engagement, maintenance, control, or operation, directly or indirectly, of any lascivious exhibition of sexual organs or sexual activity, with the aid of a computer system, for favour or consideration," is now punishable by law.
Offenders face up to six months jail and a fine of 250,000 to one million Philippine pesos (£3,700 to £15,000).
The Cybercrime Prevention Act allows authorities to prosecute Filipino nationals engaging in cybersex wherever they are in the world, as well as anyone committing online sex crimes using "any computer system wholly or partly situated in the country".
Criminalising the "exhibition of sexual organs or sexual activity" on a webcam, the law appears to apply to both buyers and sellers.
The government plans to set up special "cybercrime courts" manned by specially trained judges and a special cybercrime unit at the National Bureau of Investigation.
The law is designed to tackle the country's growing online prostitution and child pornography business.
The BBC recently reported that underage girls were often forced into cyber prostitution to feed the country's booming sex-chat business.
Although accurate statistics are not available, officials estimate that thousands Filipino girls could be working in the cybersex business.
The act also penalises some forms of internet spam and broadens the scope of libel laws, listing internet libel as a punishable crime.
Suspects found guilty of posting a libellous comment on any web platform, including blogs and social networks, will face up to 12 years.
Bloggers and internet activists said the law could threaten press freedom in the Philippines.