Philippines presidential candidate Rodrigo Duterte dares US and Australia to cut ties with Manila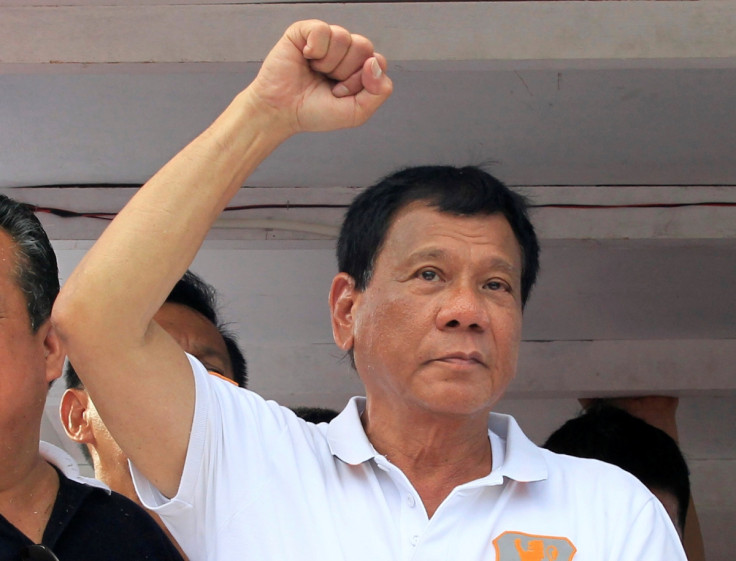 The current leading candidate for the presidency in the Philippines Rodrigo Duterte has dared both the US and Australia to cut diplomatic ties with his country after their ambassadors criticised his comments on the gang rape of a missionary during a prison riot. He also told the ambassadors to "shut their mouths" and to not interfere in the local elections.
"If I become the president, go ahead and sever it [diplomatic ties]," the 71-year-old presidential candidate said during his campaign trail on 20 April. Australia and the US are two close allies of the Philippines.
"It was not a joke when I uttered it [in 1989]. They took it as a joke when I narrated it. These ambassadors are stupid. I was mad when I uttered it. When I narrated it, I was not angry anymore," Duterte told reporters after a rally in Kalibo in the Aklan province.
Duterte said: It would do well with the American ambassador and the Australian ambassador to shut their mouths. You're not Filipinos. Shut up. Do not interfere because it's election time,"
When reporters reminded him later about his earlier campaign statement that he would seek help from the Philippines' allies should China attack over the South China Sea dispute, he said he was not concerned about the effects of his campaign statements on diplomatic ties. "That's their problem, not mine. I never interfered in their elections."
He reminded the ambassadors that they should not have made such statements during the elections. "It will show that you're politicking. If you want, you call me. I will not apologise. I will not go to you for any talks. I am a Filipino and I will chart the [future] of my country," he said.
Duterte was widely criticised over his comments that he had wanted to have been the first to rape Jacqueline Hamill, an Australian missionary, who was raped and murdered in a prison riot in Davao City.
Amanda Gorely, the Australian ambassador to the Philippines said on Twitter: "Rape and murder should never be joked about or trivialised. Violence against women and girls is unacceptable anytime, anywhere."
Similarly, Philip Goldberg, the US Ambassador to the Philippines agreed with Gorely, saying in a television interview that "statements by anyone, anywhere that either degrade women or trivialise issues so serious as rape or murder are not ones that we condone."
© Copyright IBTimes 2023. All rights reserved.