Philips has finally joined the party alongside Sony, LG and Panasonic as it unveiled its first OLED television – but it hopes to one-up its rivals by being the world's only OLED to come with colour-changing Ambilight technology.
The 55in Philips 901F set is a 4K OLED panel with HDR support as well as the headline feature of having three sides of its Ambilight, which projects a colour-changing hue around the outside of the set to mimic to what's on the screen. For example, if you're watching football it'll emit a green glow from the top and sides, if you're watching Blue Planet it'll go blue, and it'll do a whole mixture of colours for any type of scene.
OLED is the current talk of the town with manufactures like Panasonic showing off new sets using the technology that offers much better contrast, brightness and deep black levels compared to LCD. It achieves this by not needing to have an always-on backlight to illuminate pixels, instead they illuminate individually.
With the addition of Ambilight – Philips' signature technology that not just looks pretty but helps enhance the contrast of what's on the screen and reduce eye strain – the new OLED should offer some serious 'pop'.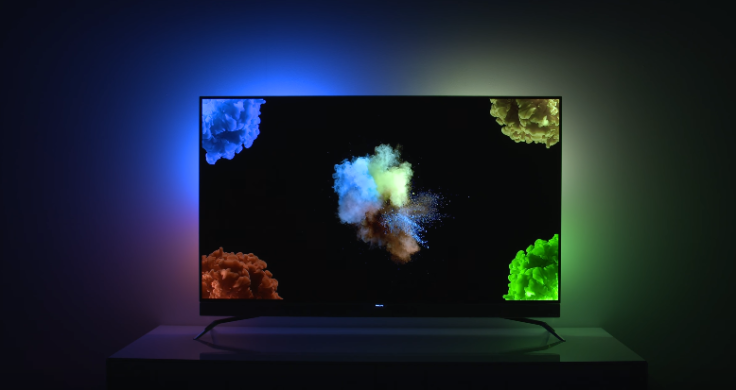 Philips claims the 901F will be able to produce 2.2 trillion colours while its Pixel Ultra HD engine can process 4 billion pixels, which will be controlled by local dimming to make areas of scenes stay as dark as possible.
The 901F will be available later in the year at a price of £3,000, which isn't too bad for a 55in OLED. Plus, we've always been fans of Ambilight and it'll be great to clap eyes on the calming and colourful lightshow on the latest generation of television technology.