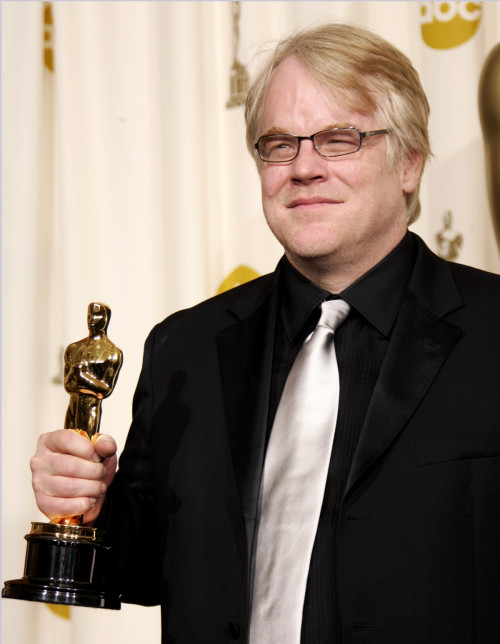 Oscar-winning actor Philip Seymour Hoffman has passed away at the age of 46, following a suspected drug overdose.
Hoffman was born in Fairport, New York on July 23, 1967. He was the son of Gordon Stowell Hoffman, a former Xerox executive and Marilyn O'Connor who was a family court judge and lawyer. He was one of four children.
Demonstrating an early inclination towards drama, the actor attended the 1984 Theatre School at the New York State Summer School of the Arts and continued to train with acting teacher Alan Langdon following his graduation from Fairport High School.
Hoffman graduated with a drama degree from New York University's Tisch School of the Arts in 1989. His struggle with drug and alcohol addiction began early on in his career and soon after graduating he checked into rehab.
His first professional acting role came in 1991, when he played a defendant in an episode of Law & Order.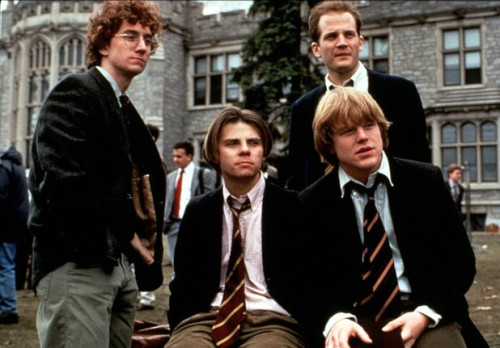 A year later, he had his film breakthrough in Scent of a Woman, and also appeared in three further feature films that year.
Hoffman soon established himself as one of Hollywood's most prolific characters and a veritable scene stealer. He worked with director Paul Thomas Anderson on five of his movies - Hard Eight (1996), Boogie Nights (1997), Magnolia (1999), Punch-Drunk Love (2002) and The Master (2012).
The actor demonstrated his versatility starring in films such as Ang Lee's like Cold Mountain, Jennifer Aniston starrer Along Came Polly and Mission: Impossible III.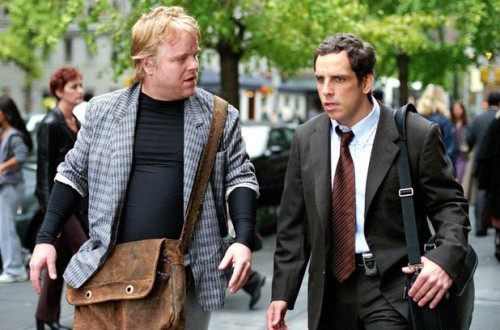 He won the Academy Award for Best Actor for his evocative performance as writer Truman Capote in the film Capote in 2005.
He also won a Screen Actors Guild Award, Golden Globe and BAFTA Award for the performance.
He was nominated for an Academy Award on three further occasions, but lost out each time. He was nominated most recently for his performance in The Master.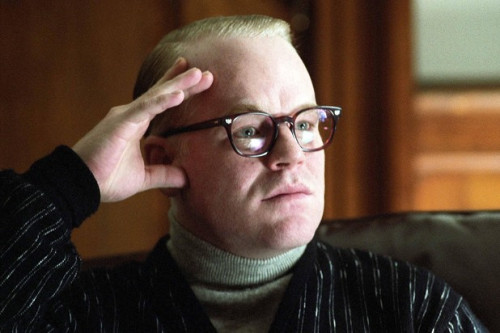 In November 2013, Hoffman starred alongside Jennifer Lawrence in The Hunger Games: Catching Fire in the role of Plutarch Heavensbee, which will be reprised in the 2014 sequel Mockingjay - Part 1.
An established director, he was preparing to direct Ezekiel Moss, starring Amy Adams and Jake Gyllenhaal.
Hoffman was also a prolific stage actor, and was nominated twice for Tony Awards — in 2000 for "True West" and in 2003 for "Long Day's Journey Into Night."
He appeared on Broadway taking on the lead role of Willy Loman in Arthur Miller's Death of a Salesman. The actor said that the play that provoked him into contemplating all aspects of life and its meaning.
"It really seeps into why we're here," Hoffman told host Steve Inskeep. "What are we doing, family, work, friends, hopes, dreams, careers, what's happiness, what's success, what does it mean, is it important, how do you get it?"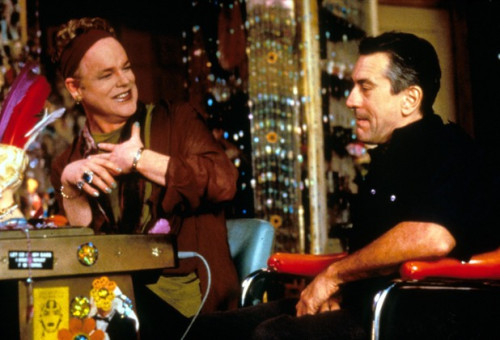 In 2006, speaking candidly of his struggles with addiction Hoffman told 60 Minutes that "he was thankful he got sober before he got famous."
"I have so much empathy for these young actors that are 19 and all of a sudden they're beautiful and famous and rich. I'm like, 'Oh my God. I'd be dead.' You know what I mean? I'd be 19, beautiful, famous and rich. That would be it. I think back at that time. I think if I had the money, that kind of money and stuff. So, yeah [I would have died]."
He once described acting as a bit like athletics. "What it takes to be a great athlete is the same thing that it takes to be a great actor," Hoffman said. "That kind of concentration, that kind of privacy in public and that kind of unselfconscious kind of experience are very similar.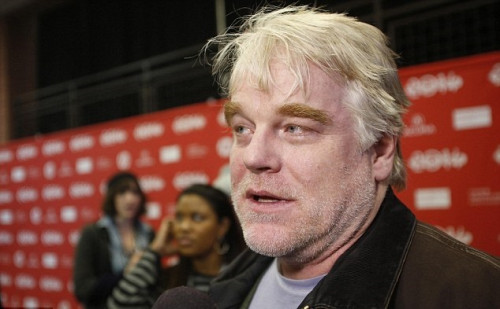 Personally he was regarded by his friends as a shy and sensitive man. John Patrick Shanley, the author of Doubt in which Hoffman starred alongside Meryl Streep said of the actor: "Phil is hard to know."
Describing an occasion when Hoffman came to his house he said: "Phil and his long-time girlfriend, Mimi [O'Donnell], came to a party at my house, and he had on three coats and a hat. I said, 'Take off one of your coats; it's hot in here.' His girlfriend said, 'He'll maybe take it off in a half-hour.' It's such an obvious metaphor, but Phil has a protective cocoon that he sheds very slowly. It takes him a while to make friends with his environment. And yet you know the men he plays the minute you meet them."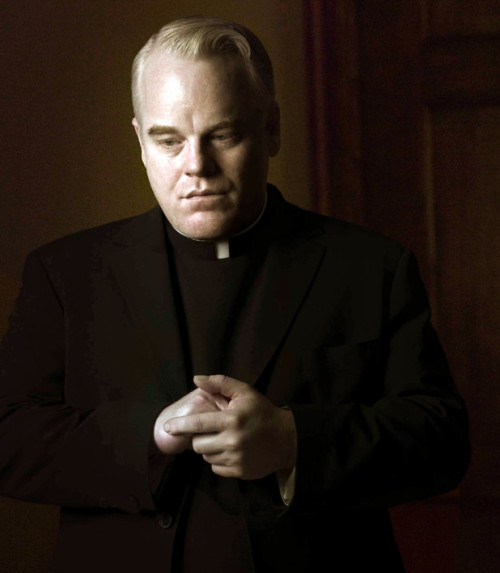 The writer observed a battle of wits at play as Hoffman sparred with his Doubt co-star Streep. "I did know that he would make Meryl sweat, that she would be up against someone of equal intelligence. Meryl is a street fighter, and she schemes as an actress — she wants to win the scene.
"Phil won't play that way. He won't engage. Before their big confrontation scene, Meryl would be muttering 'I'm going to kick his butt' for the entire crew to hear. She'd look at him and say, 'I know you did it.' And Phil would just laugh and say, 'Meryl's always trying to get in my head."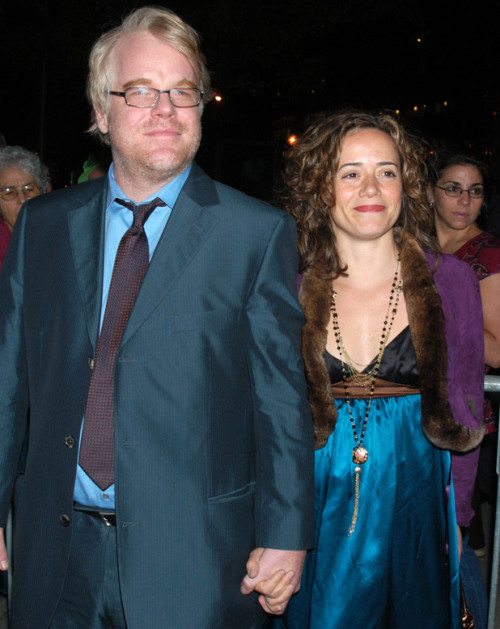 Members of the film fraternity have paid moving tributes to the much-loved actor on Twitter. Albert Brooks described him as " one of the greats of a generation" while Jim Carey said he was "a beautiful, beautiful soul."
Hoffman is survived by long-term partner Mimi O'Donnell, who he met while working on a production of In Arabia We'd All Be Kings in 1999. They have a son and two daughters together, born between 2003 and 2008.
His family have issued a statement thanking the public and the film fraternity for their tributes to their actor, who died on Sunday 2nd February 2014.