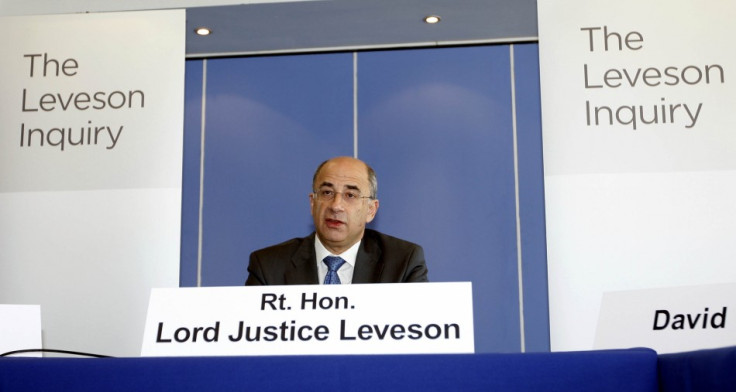 An inquiry into the British press, which could lead to statutory regulation, has begun at the Royal Courts of Justice on Nov. 14.
The Leveson Inquiry, triggered by the phone-hacking scandal, is looking into the "culture, practice and ethics of the media."
Prime Minister David Cameron has said that it shouldn't be used by politicians as "an avenue for revenge for the expenses saga" over fears that vengeful MPs want to get their own-back on the media after the Telegraph's expose of parliamentary corruption in 2009.
Lord Justice Brian Leveson, who prosecuted Fred and Rosemary West, is leading the inquiry.
It has a particular focus on the relationships between the press, police, politicians and the public.
After being launched by Prime Minister on July 13, 2011, the inquiry has been hearing informal evidence from stakeholders in the press.
Reporters, editors, academics and press executives have appeared in front of the inquiry to submit their own evidence.
Now formal evidence will be heard.
It's expected to last a year and the report will make recommendations on press regulation.
"I would argue that Britain's commercially viable free press - because it is in hock to nobody - is the only really free media in this country," said Paul Dacre, editor of the Daily Mail, in his speech to a Leveson seminar in October.
"Over regulate that press and you put democracy itself in peril."
The British press is under the spotlight over unedifying and often illegal practices by journalists over the past few years.
Rupert Murdoch's News International is in the middle of the storm, after revelations that some of its journalists were involved in phone hacking and inappropriate payments to police officers.
Private investigators working for the company have also been shown to have kept people under surveillance.
News International executives have been answering MPs' questions and giving evidence to the Culture, Media and Sport Select Committee.
In his most recent appearance, James Murdoch, News International's chief executive, said that other executives had been misleading the committee.
Metropolitan Police currently has three investigations into News International: Operation Weeting, looking into phone hacking, Operation Elveden, looking into inappropriate payments to police officers, and Operation Tuleta, looking into computer hacking.
A 48-year-old man, believed to be a Sun journalist, became the sixth person arrested in connection with Operation Elveden on Nov. 4.
There's evidence suggesting that some of the dubious practices spread further than Murdoch's empire.
A report by the Information Commissioner's Office in 2006 highlighted newspapers who had used private investigators to get personal information about people.
Top of the list, with 952 "transactions" between 58 journalists and private investigators, was the Daily Mail.
Also high on the list were the Sunday People, Daily Mirror and the Mail on Sunday.