Phone Hacking: James Murdoch Accused of Being a 'Mafia Boss' by MP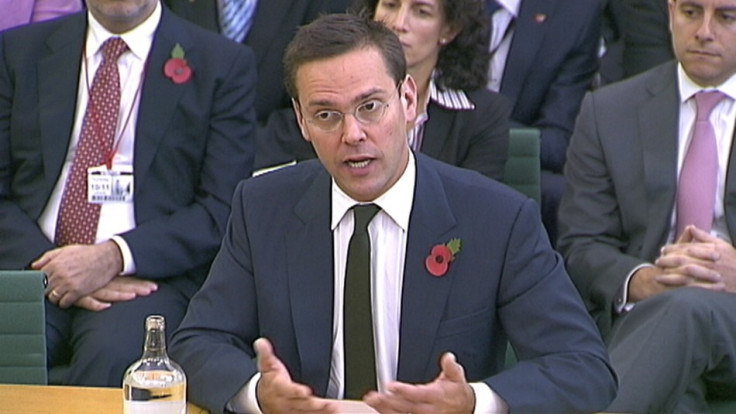 The chief executive of News Corp., James Murdoch, accused his former colleagues at News of the World of misleading a parliamentary committee over the phone hacking scandal.
Murdoch was under pressure from MPs to confess that he knew about the "for Neville" e-mail as claimed by Tom Crone and Chris Myler in the committee hearing last month. The correspondence revealed the transcript of Gordon Taylor's mobile phone and potentially could prove Murdoch knew well in advance that phone hacking was practiced at the newspaper.
He said, however,: "I did not mislead the committee [back in July].Theassertions that Mr. Myler and Mr. Crone made about what I knew were wrong."
Tom Watson, the Labour MP who has been a figurehead in parliament over the scandal, said: "Clearly you're not going to answer any questions in detail, so I'm going to have to do this. I met with Neville Thurlbeck, the ex-chief reporter at NOTW."
Watson then proceeded to read out a conversation Thurlbeck had with the Crone, the head of the paper's legal affairs, where the latter said he'd have no option but to show it to Murdoch. Persisent, Murdoch denied ever having seen the e-mail.
Shortly after, Watson compared Murdoch to a "mafia leader," which was met with gasps around the room.
Murdoch said that was "offensive and not true" and said he wasn't made aware in 2008 that the phone hacking went beyond one rogue reporter.
£500,000 sign off
Although Murdoch admitted he "knew about the e-mail"--as he was responsible for signing the £500,000 (US$793,573) cheque to pay off Taylor-- the full details were never explained to him.
He said "counsel made it clear that News Corp. would lose in court" and therefore it would have to pay the settlement.
Murdoch denied that he asked any further questions about why the money was needed. Prompting MP Phillip Davies, to responded, "I can't believe that you wouldn't have even have a look at the details when signing a cheque for half a million pounds." Another MP asked: "Are you always this incurious about affairs in your company?"
Murdoch refuted the accusation he should have realised sooner that the malpractice was going on--claiming NOTW was a very small part of a multinational company-- "and that you appoint people who you hope will do the job in your absence."
He added, however, that "lessons had been learned" and said he was truly sorry for causing people such anguish.
The committee is expected to make its decision in the case before the end of the year, and it may call on Crone and Myler to appear again.
© Copyright IBTimes 2023. All rights reserved.