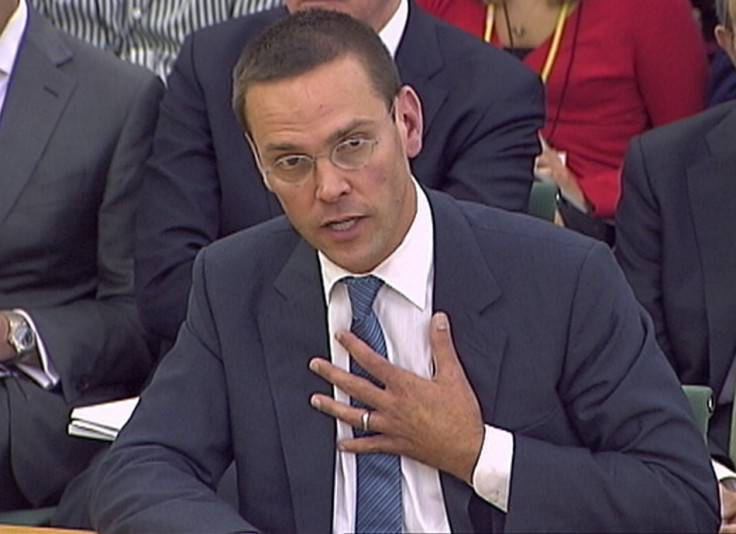 Four former News International executives will face a round of questioning from MP's over their role and the role of James Murdoch relating to evidence the BSkyB Chairman gave to the Commons Select Committee in July.
The Commons Culture Media and Sport Select Committee will quiz the News of the World former editor Colin Myler and legal manager Tom Crone after the pair challenged James Murdoch's knowledge of wrong doing. James Murdoch has said that he stands by his testimony to the select committee and continues to claim he was unaware of the 'full facts' when he approved it.
"I stand behind my testimony to the Select Committee," Reuters reported James Murdoch as saying in response to the assertion by Myler and Crone that they told him of an email from a News of the World reporter to "Neville" containing transcripts of hacked voicemails. The email pointed to hacking being widely known to news staff and not confined to the jailed "rogue reporter" Clive Goodman, reports the Independent.
Neville Thurlbeck was chief reporter on the weekly when it published a story about English football executive Gordon Taylor. Murdoch later approved a large pay-out to Taylor, but told the committee in July he had not been in possession of all the facts when he approved it.
In a statement, Myler and Crone said they had told Murdoch of an email from a News of the World reporter to "Neville," believed to refer to chief reporter Neville Thurlbeck, when payment was made to English soccer executive Gordon Taylor, sometime before mid-2009. Mark Lewis, who represented Taylor, chief executive of the Professional Footballers' Association, obtained documents from the police suggesting Goodman wasn't the only News of the World reporter aware of hacking. Crone advised Colin Myler and Murdoch the company should settle, reports Bloomberg.
"Just by way of clarification relating to Tuesday's CMS Select Committee hearing, we would like to point out that James Murdoch's recollection of what he was told when agreeing to settle the Gordon Taylor litigation was mistaken," their statement said.
"In fact, we did inform him of the 'for Neville' email which had been produced to us by Gordon Taylor's lawyers," their statement continued.
The evidence and questioning today will centre on the 'For Neville' email which is seen by the Select Committee as critical to the enquiry. The Independent claims that today's questioning will centre around who is telling the truth and could lead to James Murdoch being recalled to answer further questions.
"The hearing could be damaging for James -- it could effectively finish his career," said Lewis, who negotiated the first hacking settlement from News International in 2008 and now represents more than 70 suspected victims," Mark Lewis, lawyer for dozens of News of the World phone hacking victims said.