New Yorkers may have got a bit of a shock today as the Pillsbury Dough Boy filled their office windows. This was just one of the giant balloons making their way through Manhattan as part of the annual Macy's Thanksgiving Day parade.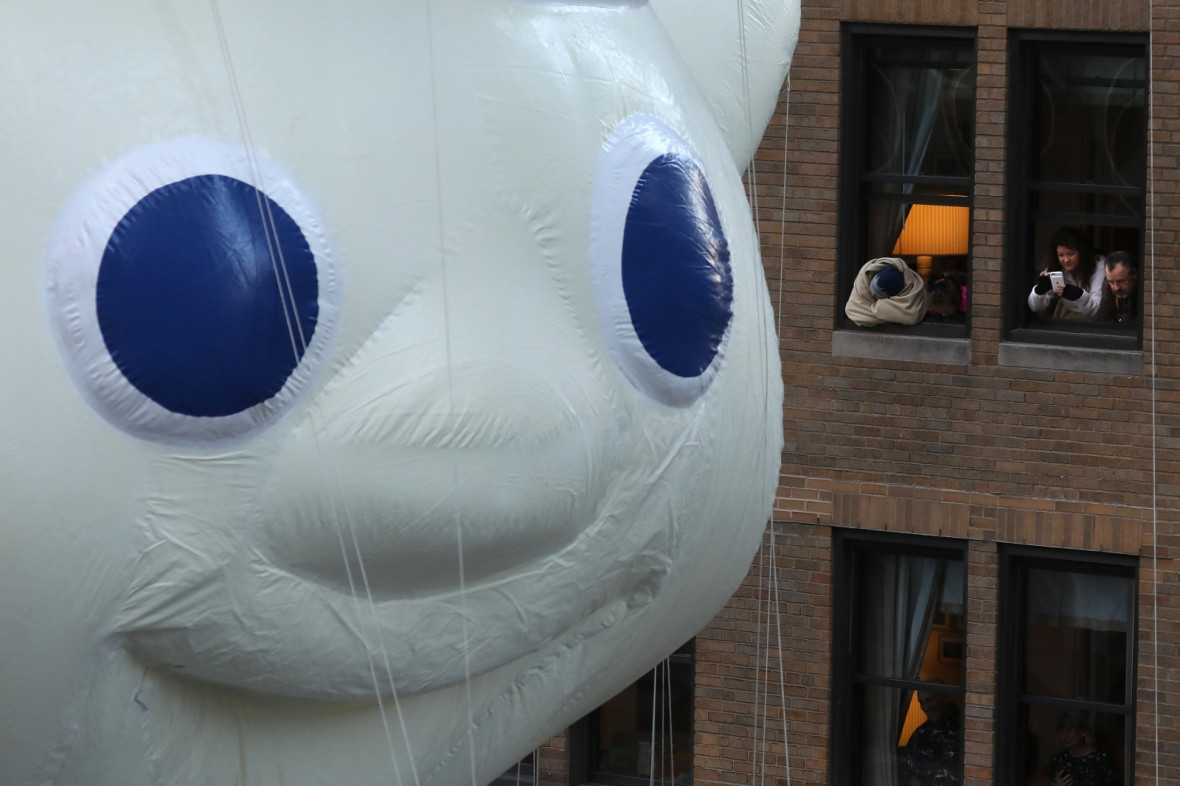 The 91st annual parade featured old favourites such as in the shape of cartoon characters such as Pikachu, Charlie Brown and the squirrel from The Ice Age as well as new balloons including Olaf from the Disney movie Frozen and Chase from the TV cartoon Paw Patrol, along with a new version of the Grinch.
Smokey Robinson, The Roots, Flo Rida and Wyclef Jean were among the stars celebrating, along with performances from the casts of Broadway's "Anastasia," ''Dear Evan Hansen" and "SpongeBob SquarePants." The lineup included a dozen marching bands, as well as the high-kicking Radio City Music Hall Rockettes — and, of course, Santa Claus.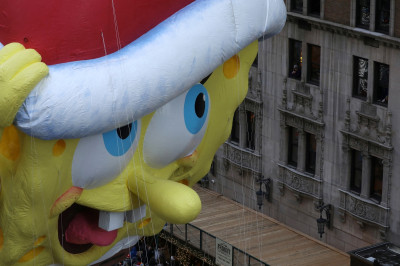 There was heightened security, with extra police officers on guard to secure the parade route in a year marked by attacks on outdoor gathering spots. New York Police Department officers with assault weapons and portable radiation detectors were circulating among the crowds, sharpshooters were on rooftops and sand-filled city sanitation trucks were poised as imposing barriers to traffic at every cross street. Officers were also escorting each of the giant balloons.