Failed to cook that turkey to Martha Stewart standards? Kids complaining about the meal? Thanksgiving is as much a time for kitchen disasters as it is for family time and football, but no matter how clumpy that gravy is, we can bet its better than what the guys in space are eating.
Nasa's astronauts at the International Space Station will be marking the festive season with a complete "boil in the bag" dinner. The three Americans, along with two Russians and one Italian have been provided with pouches of freeze-dried turkey, mashed potatoes, cornbread dressing, candied yams and cranberry-apple dessert.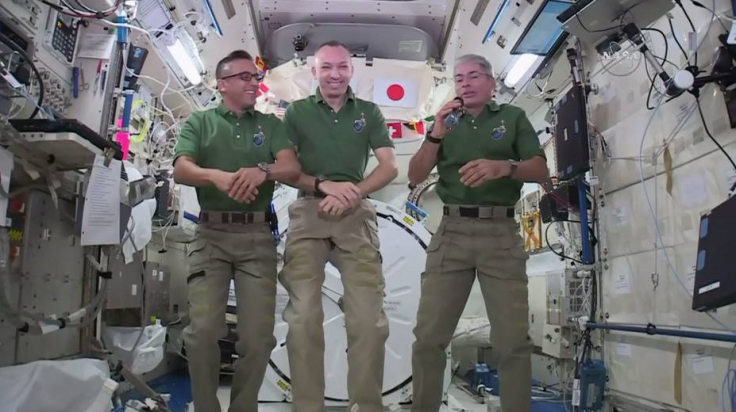 All they have to do is add hot water to the packets before enjoying the Thanksgiving dinner along with packets of apple cider. The food provided on the space station is all freeze-dried and packed into plastic pouches so as to extend its shelf life and reduce weight.
Commander Randy Bresnik, Joe Acaba, and Mark Vande Hei shared their Thanksgiving memories from past years in a video posted by Nasa while Paolo Nespoli from the European Space Agency recalled his first experience of Thanksgiving while at University in New York.
"The first time I was kind of puzzled, but I learned about all the traditions, and I appreciated the significance of it, even though it's not part of my culture," he said.
"We're going to celebrate a lot like we did when we were deployed in the service,' Bresnik, a retired Marine colonel, said in an interview on 22 November. "We've got some good food up here, some goodies from home." He said hopeful that next year he will get to celebrate with his wife's cooking.
If the description of the Nasa dinner is not enough to convince you that your spread is better, check out this video of how astronauts cook their turkey in space.