Hundreds of aftershocks – the strongest being of a 6.2 magnitude – have continued to rattle New Zealand after the powerful 7.8 magnitude earthquake that has so far seen the loss of at least two lives. The quake hit the South Island in the early hours of Monday (14 November) local time, damaging buildings, opening up huge cracks in roads and sparking landslides.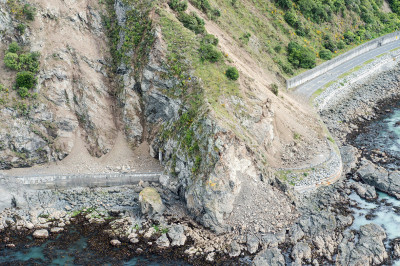 Buildings were damaged in Wellington, the capital, more than 120 miles to the north. There were concerns that loose glass and masonry could be dislodged by severe weather hitting the capital, with 85mph winds forecast.
The tremor was strongly felt to the south in the city of Christchurch, which was devastated by an earthquake in 2011 that killed 185 people. Residents said the shaking went on for about three minutes.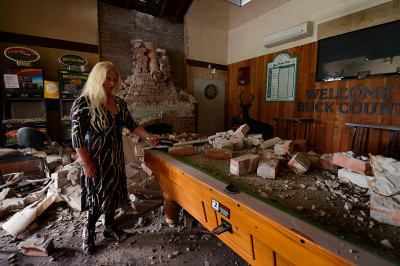 Police said one person died in the small coastal town of Kaikoura, a popular spot for whale watching, and another in Mt Lyford, a nearby ski resort. Several other people had reportedly suffered minor injuries in Kaikoura, police spokeswoman Rachel Purdom said.
Prime Minister John Key flew over the destruction in Kaikoura by helicopter. Cars could be seen lying on their sides, and parts of the road were clearly impassable. "It's just utter devastation. ... That's months of work," Key told acting Civil Defence Minister Gerry Brownlee as they hovered above the damage.
Key later toured the Kaikoura area and met with local people. He estimated the clean-up effort would run into billions of dollars and added that clearing the debris and blocked roads could take months.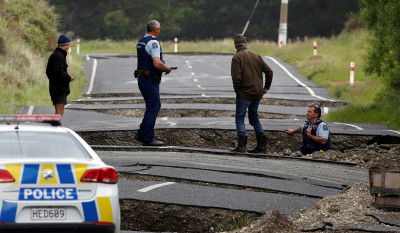 Power and telecommunications lines are down, with land slips and other damage to infrastructure making it hard to reach the worst-affected areas.