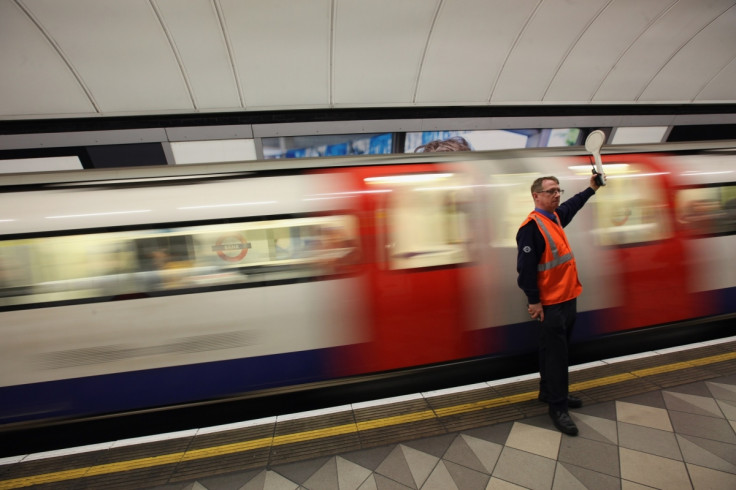 London has been hit by yet another strike on the Tube as drivers on the Piccadilly Line staged a 24-hour walkout over 23 and 24 March. The action has caused travel chaos for commuters and workers in the capital as the line is the fourth busiest route on the London Underground (LU) network. Understandably, angry customers have been left asking who is responsible for the strike.
The Rail, Maritime and Transport Workers Union (RMT), the largest and arguably most hard line union on the Underground, has unsurprisingly laid the blame on management. The union said it launched its successful strike ballot after a "prolonged period" of industrial problems on the line. The RMT warned the issues have left drivers vulnerable and have been used by management as a tool to "harass and threaten" members through misuse of the disciplinary procedure.
Mick Cash, the general secretary of the union, argued: "The wholesale abuse of procedures and agreements by management on the Piccadilly Line is rife and amounts to the development of a campaign of bullying, harassment and intimidation that the union will not allow to continue."
A source from the tube drivers' union the Associated Society of Locomotive Engineers and Firemen (Aslef) painted a similar picture when quizzed by IBTimes UK. The union's members at the Arnos Grove depot are walking out alongside the RMT.
"The catalyst [behind the action] is misuse of discipline procedure, but there are lots of underlying industrial relations issues that senior management seem to have absolutely no interest in fixing," the source claimed.
Two sides to every dispute
Finn Brennan, an Aslef organiser, has even written to London's Transport Commissioner Mike Brown. Brennan urged the top official to intervene on the Underground and "get a grip" of the situation.
"Someone needs to start asking just why it is that train drivers feel they have to go on strike to get someone to listen to them and to deal with their problems at work," the Aslef man declared.
But LU have denied Piccadilly Line managers have taken a hostile approach to industrial relations. A TfL source told IBTimes UK the dispute erupted after disciplinary action was taken against six drivers, who apparently refused to book on for their shifts at Oakwood tube station.
The operators apparently claimed their manager was not qualified to book them on, but TfL denies this. The source said LU bosses even suspended the disciplinary process in an act of good will and in a bid to get the RMT and Aslef back around the negotiating table.
But after talks between the parties outside of mitigation service Acas on 21 March, the source claimed the unions effectively stopped negotiations. "We tried to meet them halfway, but they basically didn't respond to our invitations for more talks," the source claimed.
However, all of the parties involved in the dispute, including Aslef and the RMT, have publicly stressed they are available for more talks to resolve the dispute.