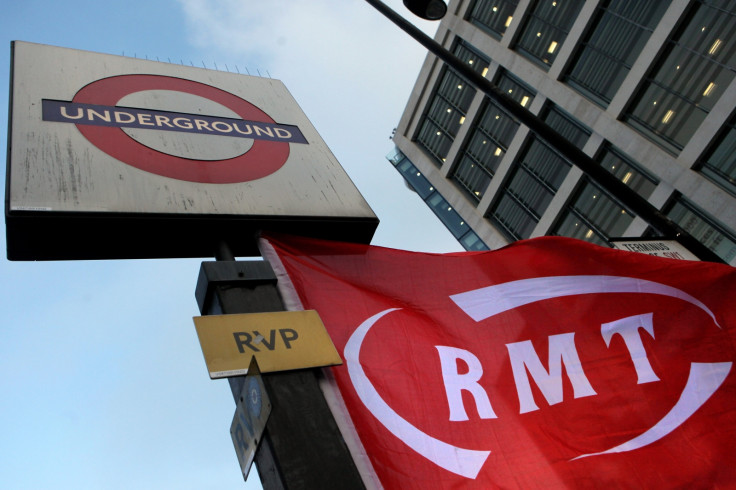 Tourists and commuters in London will be faced with travel woes as a strike from tube drivers brings the Piccadilly Line to a halt for 24-hours from 23 March. The move is the latest action from Rail, Maritime and Transport Workers Union (RMT) members after a breakdown in industrial relations between London Underground (LU) bosses and the organisation.
The RMT said around 85% of its members on the popular line voted for strike action. Mick Cash, the general secretary of the union, alleged Underground managers had adopted a "hostile and aggressive" attitude to negotiations.
"The wholesale abuse of procedures and agreements by management on the Piccadilly Line is rife and amounts to the development of a campaign of bullying, harassment and intimidation that the union will not allow to continue," the RMT chief added.
"RMT will not sit back and allow individual members to be picked off by a vindictive and aggressive management who are continuing to drag their heels over addressing fundamental safety issues which leave staff in a vulnerable and exposed position. RMT will not watch from the sidelines while our members are boxed into a position where they are left to take the rap for repeated management failures that the union has been raising for years now. The union remains available for meaningful and genuine talks."
Travel advice
The walkout will start at 9pm (GMT) on 23 March and end on 9pm on 24 March. Transport for London (TfL) stressed services on other lines will continue to run as normal throughout the action.
Pat Hansberry, operations director for LU, said: "Our customers are advised to check our real-time travel tools for the latest information, in the event that the Piccadilly Line strike goes ahead this week. We urge the union leaderships to work with us constructively to resolve these local issues, so that Londoners aren't subjected to pointless disruption."
TfL also warned that interchange stations along the Piccadilly line – Finsbury Park, Green Park and King's Cross St Pancras stations in particular – will be much busier than usual.
Services on other Tube and Rail lines, the bus network and river will run as normal but are expected to be busy as passengers seek alternative routes. Roads in west and central London are also expected to be busy.
TfL has promised to lay on extra buses and advised customers to allow more time for their journeys. The Piccadilly line is expected to run a Saturday service on Friday 25 March as part of the Easter Bank Holiday arrangements. A TfL spokesman told IBTimes UK the company was available for talks.