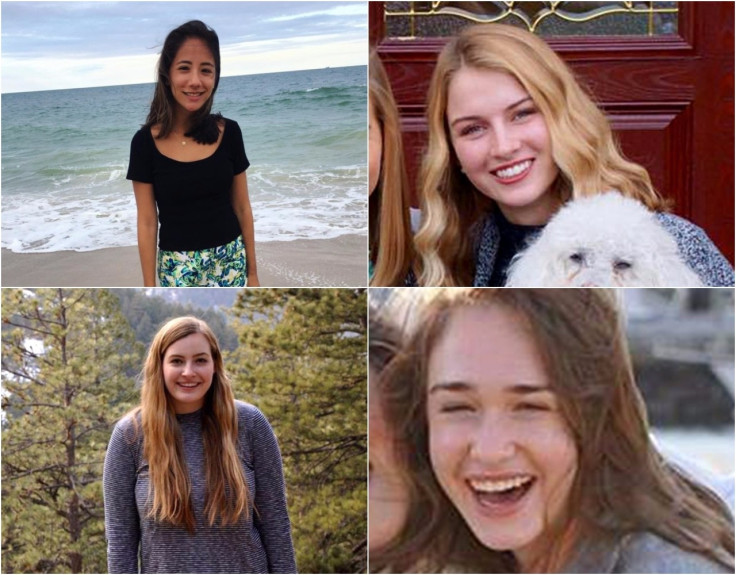 The four US tourists who were victims of an acid attack at a train station in Marseille, France, have been identified as students at Boston College, Massachusetts.
The young women were treated for burns after being sprayed in the face with acid on Sunday morning (17 September).
The attack happened at around 11am at the Marseille-Saint Charles train station. Fourteen firefighters in four rescue vehicles responded, according to local media reports.
The four students were identified as Courtney Siverling, Charlotte Kaufman, Michelle Krug and Kelsey Korsten.
Two suffered facial injuries, including a possible eye issue in one student, a spokeswoman for the Marseille prosecutor's office told Associated Press.
They are all juniors at Boston College and had been studying abroad at the time of the attack. The students have since been released from hospital.
"It appears that the students are fine, considering the circumstances, though they may require additional treatment for burns," said Nick Gozik, who directs Boston College's Office of International Programs.
"We have been in contact with the students and their parents and remain in touch with French officials and the US Embassy regarding the incident."
Police have since arrested a 41-year old French woman, who they described as "disturbed".
Prosecutors said they did not believe the incident was linked to terrorism, with the woman not having made any extremist threats.
La Provence, a newspaper in Marseille, reported that the suspect remained at the scene after the attack to show officers pictures of herself with burns. Authorities did not release her name.
Boston College said the young women are currently enrolled in its international programmes.
Three of the group – Siverling, Kaufman and Krug – are attending school in Paris, while the fourth, Kesley Kosten, is a student at the Copenhagen Business School in Denmark.
Siverling wrote on her Facebook on Sunday night: "Thank you so much to everyone who has reached out to see if I'm ok and/or has been praying for us. I did not receive any injuries from the attack in Marseille this morning and we are all safe.
"The French police and the U.S. Consulate have been wonderful and we are so thankful for that.
"I pray that the attacker would be healed from her mental illness in the name of Jesus and receive the forgiveness and salvation that can only come from Him."