Photos show a four-day-old baby girl from Nigeria being rescued by a Spanish aid agency after she and more than 200 others were found in a dinghy drifting in the Mediterranean off the coast of Libya. Those rescued were mainly from Ghana, Nigeria, Bangladesh and Sri Lanka.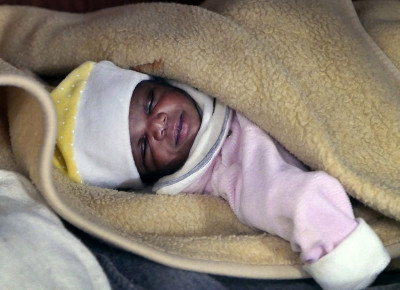 The crew members abroad the 'Golfo Azzurro', the rescue vessel of the Spanish aid organisation Proactiva Open Arms, spotted two overcrowded rubber boats floating at sea, 22 nautical miles north of the Libyan town of Sabratha. A rescue operation was launched and a rescue speedboat was sent to the area. Rescuers distributed life jackets to the people on-board, before tugging one of the rubber boats to 'Golfo Azzuro', a former fishing trawler.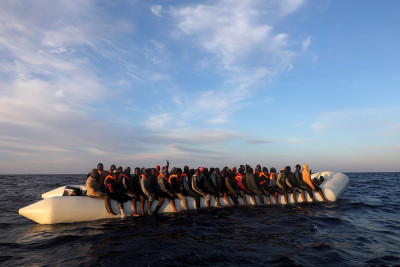 On 23 March five dead people were pulled from the sea off the coast of Libya in another rescue operation by the same organisation. So far this year nearly 650 people have died trying to reach Italy from North Africa, the International Migration Organization (IOM) estimates. This comes after some 4,600 deaths last year.
Libya has asked the European Union to provide it with ships and radars to help its forces stop the smuggling of people wishing to migrate across the Mediterranean, sources in Brussels said on Thursday (30 March).