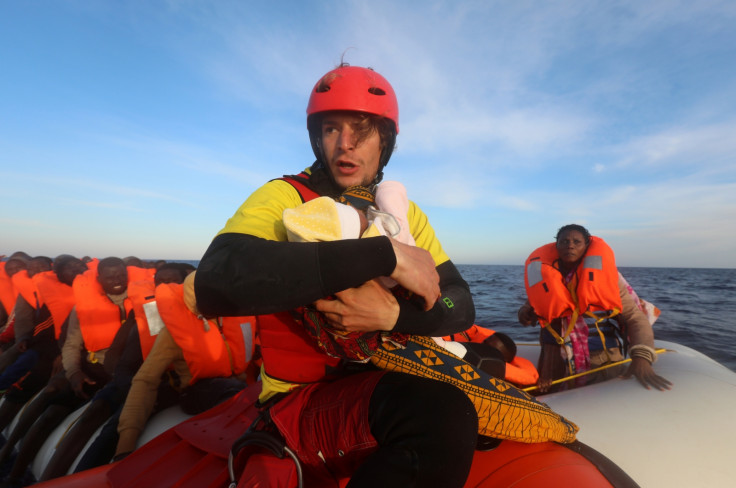 A four-day-old baby was among a group of 480 migrants rescued on Saturday, 22 nautical miles off the coast of Libya. The three-hour humanitarian operation was carried out by Spanish NGO, Proactiva Open Arms.
The baby was travelling with her mother, a 29-year-old fom Nigeria, and father, a 34-year-old from Ghana. The couple lived in Libya for two years before deciding to leave for Europe after their child was born, where they believed their child faced a better future.
Daniel Calvelo, 26, who lifted the child from the raft into the rescue boat told Reuters: "A week ago, I collected a dead body from the Mediterranean for the first time, and (Saturday) I carried a new life."
Proactiva Open Arms was set up to rescue refugees arriving from Europe, via the sea, many of whom travel at great risk to their own lives to escape conflict or poverty, for example. The organisation's website says it began in response to pictures of children less lucky than the baby they helped on Saturday, who were drowned on the beach.
The plight of refugees fleeing war-torn Syria was starkly revealed in 2015 when photos emerged of a three-year-old Syrian child, known as Aylan Kurdi, who drowned when the boat he was on capsized five minutes after leaving Bodrum in Turkey. Images of Aylan's lifeless body were captured by Nilufer Demir.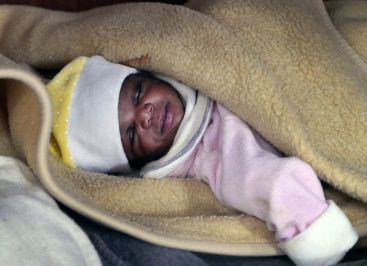 The images sent shockwaves around the world, but ultimately did little to kerb rising anti-immigrant sentiments across Europe. A year later at the end August 2016, official figures reported an estimated 3,168 refugees had died in the Mediterranean.
Earlier this year in February it emerged that the UK government planned to close down a scheme to take child refugees from mainland Europe. The so-called Dubs scheme was named after Labour Peer Lord Alf Dubs who came to the UK on the Kindertransport programme, under which the UK housed thousands of Jewish Children from Europe between 1938 and 1940.
Lord Dubs led a campaign for the UK to take 3,000 unaccompanied children, though the UK government never committed to a figure. It was later announced that the UK would take just 350.