John Glenn – the first American to orbit Earth and later the world's oldest astronaut and also a US senator – has died at the age of 95. The last surviving member of the original seven American "Right Stuff" Mercury astronauts, died at the James Cancer Hospital at Ohio State University in Columbus.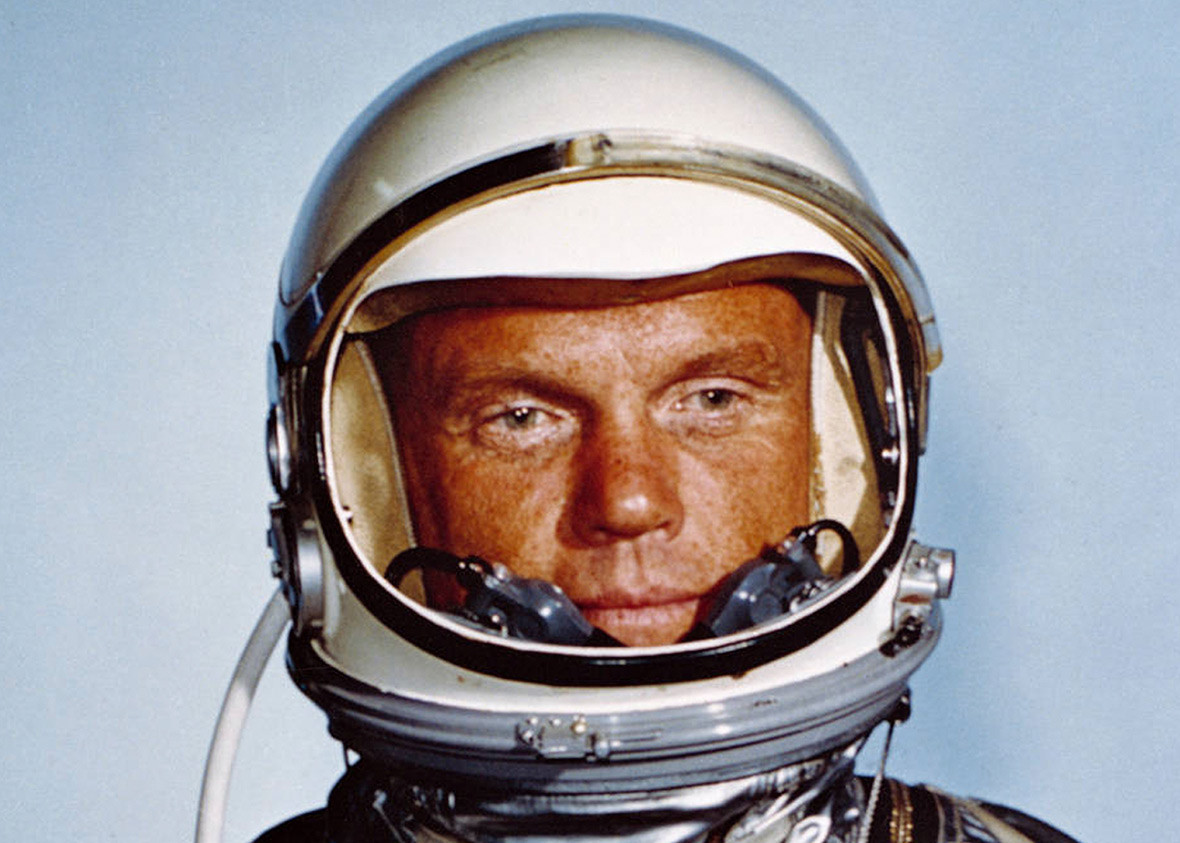 Glenn was credited with reviving US pride after the Soviet Union's early domination of manned space exploration. In 1957, the Soviet Union leaped ahead in space exploration by putting the Sputnik 1 satellite in orbit, and then launched the first man in space, cosmonaut Yuri Gagarin, in a 108-minute orbital flight on 12 April 1961.
After two suborbital flights by Alan Shepard Jr and Gus Grissom, it was up to Glenn to be the first American to orbit the Earth. His three laps around the world in the Friendship 7 capsule on 20 February 1962, forged a powerful link between the former fighter pilot and the Kennedy-era quest to explore outer space as a "New Frontier".
After splashdown and recovery in the Atlantic, Glenn was treated as a hero, addressing a joint session of Congress and feted in a New York ticker-tape parade. Glenn's historic flight made him a favourite of President John F Kennedy and his brother Robert, who encouraged him to launch a political career.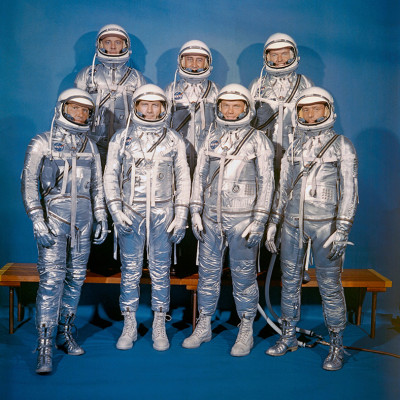 Glenn's astronaut career, as well as his record as a fighter pilot in the Second World War and the Korean War, helped propel him to the US Senate in 1974, where he represented his home state of Ohio for 24 years as a moderate Democrat.
The determination and single-mindedness that marked Glenn's military and space career did not save him from misjudgments and defeat in politics. He lost his first bid for the Senate from Ohio in 1970, after abandoning a race in 1964 because of a head injury suffered in a fall. He was briefly considered as a running mate for Democratic presidential candidate Jimmy Carter in 1980. But a ponderous address at the Democratic National Convention – people walked out – caused Carter to remark that Glenn was "the most boring man I ever met".
Glenn sought the Democratic presidential nomination himself in 1984 but was quickly eliminated by eventual nominee Walter Mondale, Carter's vice president. His failure was all the more stinging because he had been touted as an early front-runner. In the Senate, Glenn was respected as a thoughtful moderate with expertise in defence and foreign policy. His lustre was dulled, however, by a Senate investigation of the "Keating Five" – five senators suspected of doing favours for campaign contributor Charles Keating Jr. The panel eventually found Glenn did nothing improper or illegal. He retired from the Senate in 1999.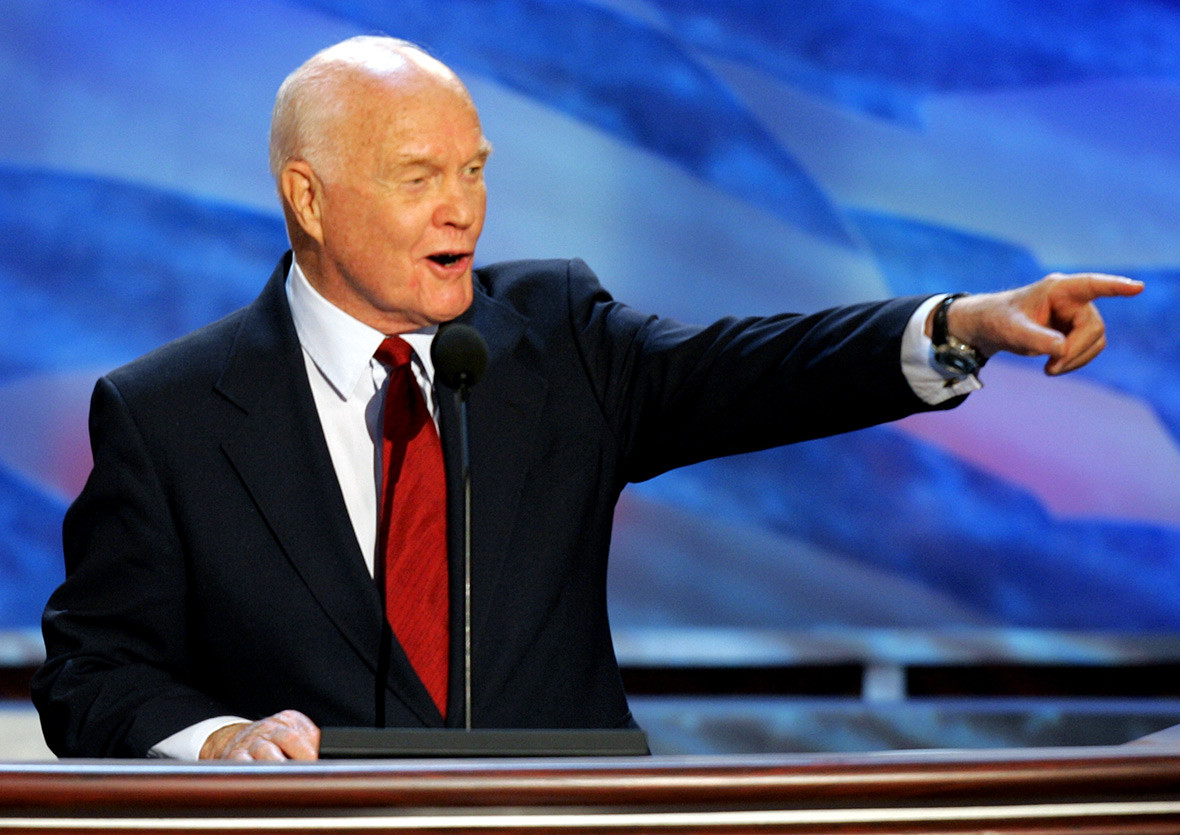 Thirty-six years after his maiden space voyage, Glenn became the world's oldest astronaut on 29 October 1998. He was 77 when he blasted off as a mission specialist aboard the shuttle Discovery. He saw it as a blow to the stereotyping of the elderly. He was aboard the shuttle for far longer — nine days, compared with just under five hours in 1962 — as well as sleep and experiment with bubbles in weightlessness.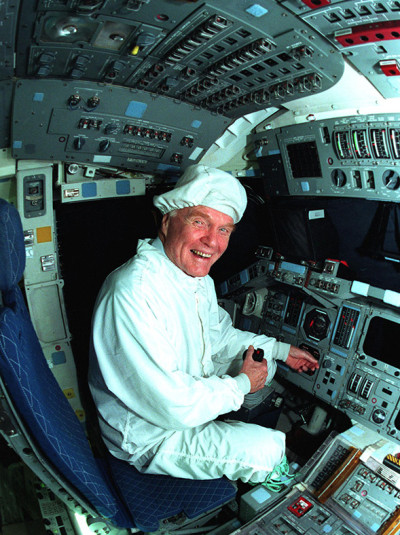 US President Barack Obama, who in 2012 awarded Glenn the nation's highest civilian honour, the Presidential Medal of Freedom, said: "With John's passing, our nation has lost an icon."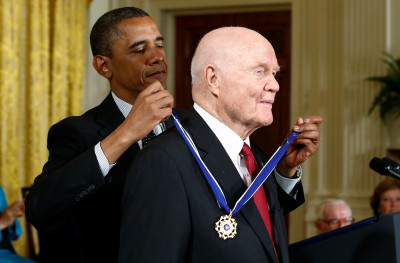 In his latter years, he was an adjunct professor at the John Glenn College of Public Affairs. He had a knee replacement operation in 2011 and heart surgery in 2014. Glenn is survived by his wife of 73 years, his childhood sweetheart, Annie Castor. They had two children, David and Lyn.