Tensions between Ukraine and Russia escalated as both sides staged a show of force in eastern Ukraine.
A column of armoured vehicles flying Russian flags drove into the city of Slaviansk, which is controlled by pro-Russia demonstrators. Ukrainian armoured vehicles and fighter jets have been seen in the nearby city of Kramatorsk, where Ukrainian forces sought to re-establish control of an airport.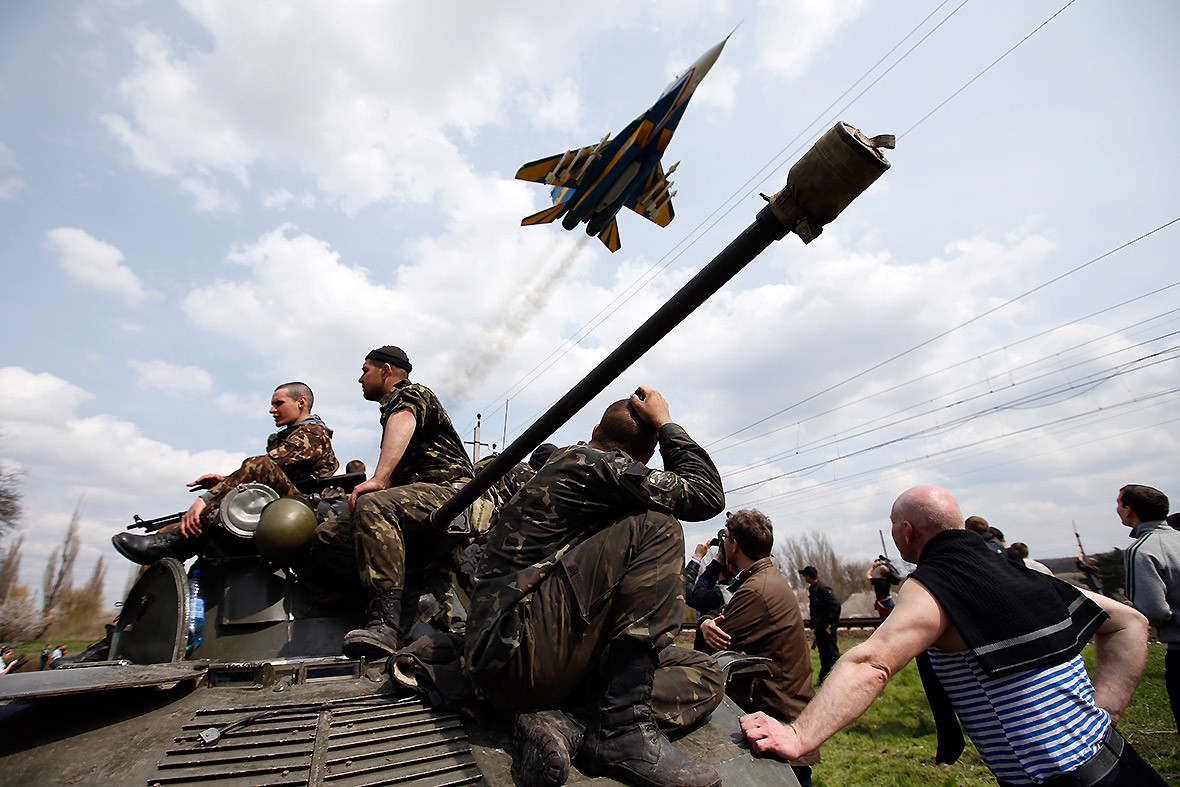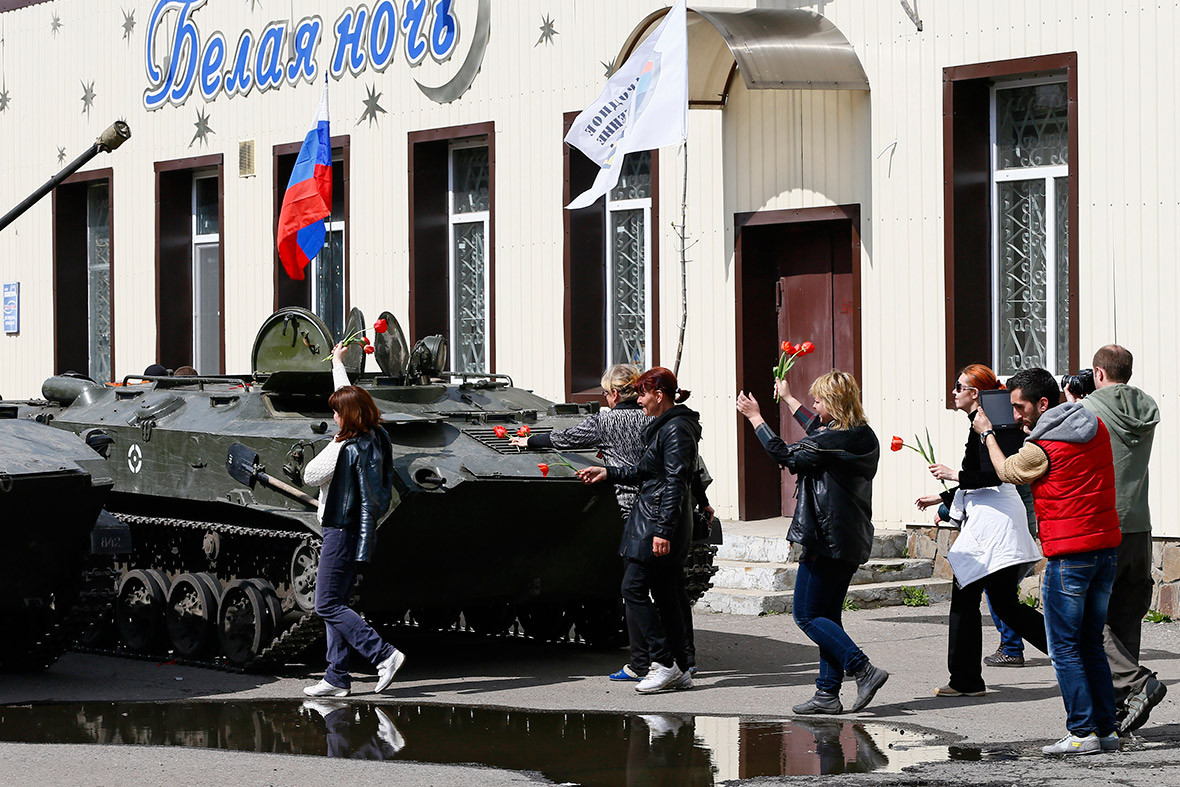 One of men aboard a vehicle flying a Russian flag said they were Ukrainian soldiers who had defected to the other side. But a senior Ukrainian politician denied any defections had taken place, instead insisting the men on the vehicles were Ukrainian soldiers conducting a false-flag operation to move about freely.
Some onlookers were happy with the pro-Russian forces. "We will never allow the fascist Kiev authorities to come here," said Andrei Bondar, 32, a Sloviansk resident.
But others, like Tetyana Kustova, 35, a sales clerk, were appalled by the unrest. "They are pushing us towards Russia," she said. "They are tearing Ukraine into pieces."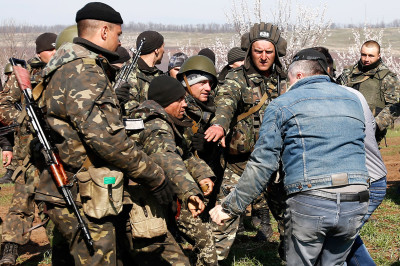 In Kiev, Prime Minister Arseniy Yatsenyuk accused Russia of orchestrating the unrest. "Russia has got a new export now, apart from oil and gas: Russia is now exporting terrorism to Ukraine," he said.
Meanwhile, NATO is strengthening its military footprint along its eastern border immediately in response to Russia's aggression in Ukraine.
NATO estimates Russia has amassed some 40,000 troops on Ukraine's eastern border and could invade parts of the country within days if it wished.