The Palestinian Health Ministry says three Palestinians have died in confrontations with Israeli forces over security measures at a major Jerusalem shrine. A Palestinian teen was shot dead as Israeli police clashed with Muslim worshippers after Friday prayers were held in protest outside Jerusalem's Haram al-Sharif-Temple Mount compound. Police threw stun grenades and fired tear gas to disperse stone-throwing protesters.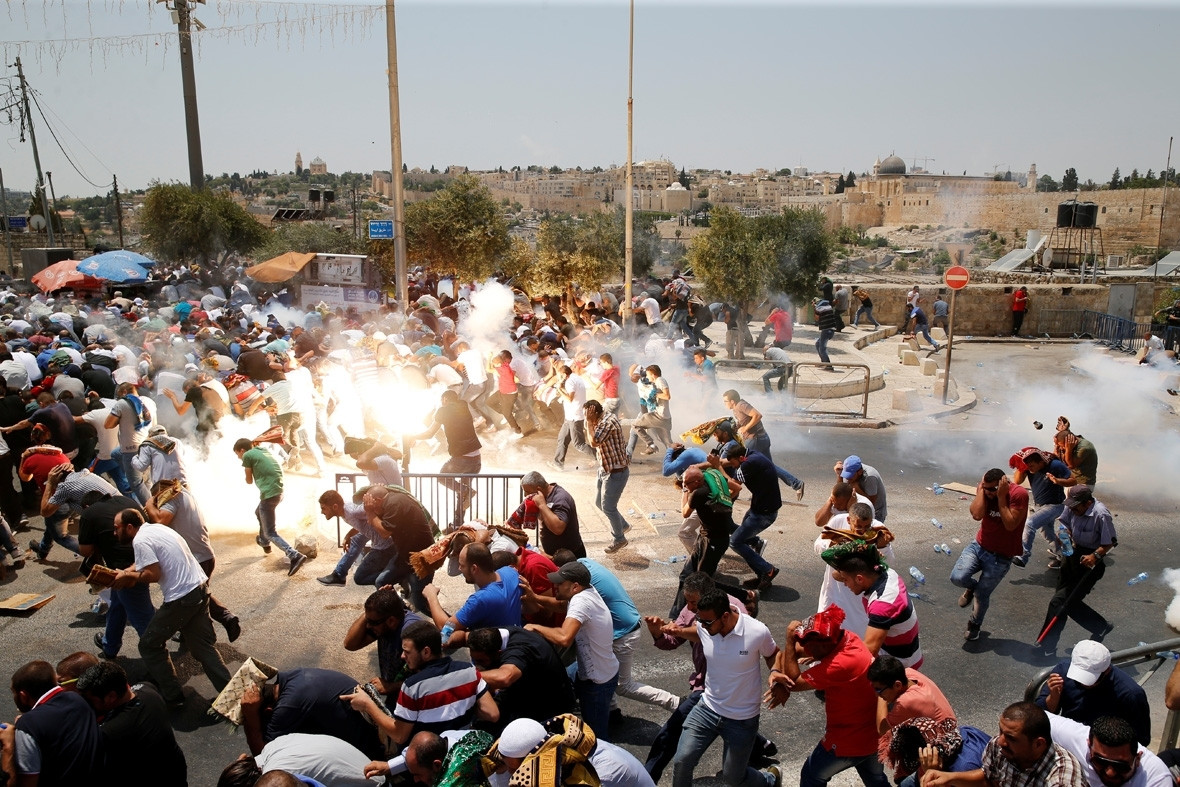 Thousands of Muslims prayed in the streets near the contested shrine in Jerusalem's Old City, kneeling on mats spread on cobble stone to protest against the installation of metal detectors at the holy site. Muslim leaders had urged the faithful not to enter the sacred compound until Israel removes the detectors.
Access to the shrine for Muslims was limited to men over 50 as well as women of all ages. Ahmad Abdul Salaam, a local businessman who came to pray outside the Noble Sanctuary said: "Putting these metal detectors at the entrance to our place of worship is like putting them at the entrance to our house. Are you really going to put me through a metal detector as I go into my house?"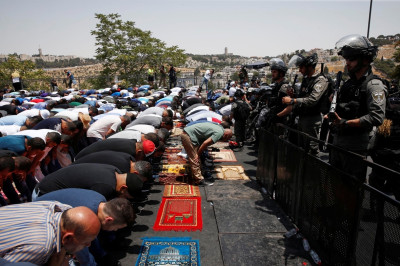 Tensions have increased around the compound since three Arab-Israeli gunmen shot dead two Israeli policemen outside the complex on 14 July in one of the most serious attacks in the area in years. The assailants were killed by security forces and Israeli authorities briefly closed the compound.
When it was reopened, metal detectors had been installed. Israel says installing the devices at the gates to the walled compound is a routine security measure. Palestinians claim Israel is trying to expand control over the Muslim-run site that is also revered by Jews.
The landmark is revered by Jews as the Temple Mount, or home of biblical Temples destroyed two millennia ago. It is the holiest site of their religion. For now, Jews worship at the Western Wall, a retaining wall of the compound. Muslims believe the hilltop compound marks the spot from which Prophet Muhammad ascended to heaven. Known to them as the Noble Sanctuary, it is the third holiest site of Islam and houses the Dome of the Rock and Al-Aqsa mosques.