He's been a long-time supporter of Arsenal and has got into many social media spats in their defence, but Piers Morgan appears to have had a change of heart overnight and is now a Leicester City fan, perhaps only for today, following the football team's shock Premier League win.
The controversial journalist joined in on the celebratory tweets when the hashtag #LCFCCHAMPIONS began trending as the biggest tempest in the history of British football unleashed itself, but was branded a 'glory hunter' by his followers. Morgan continued to praise the new champions after joining Susanna Reid on the Good Morning Britain sofa today (3 May) as Tottenham Hotspur drew against Chelsea 2-2, meaning Leicester seized the previously dubbed 5000/1 title.
Speaking to former Leicester City player Robbie Savage on the morning programme, the well-known Arsenal supporter said: "We're all Leicester today. Because no one, regardless of what team you support, nobody can begrudge what is the great fairy tale – probably in sporting history anywhere in the world – of these underdogs that came and won the Premier League."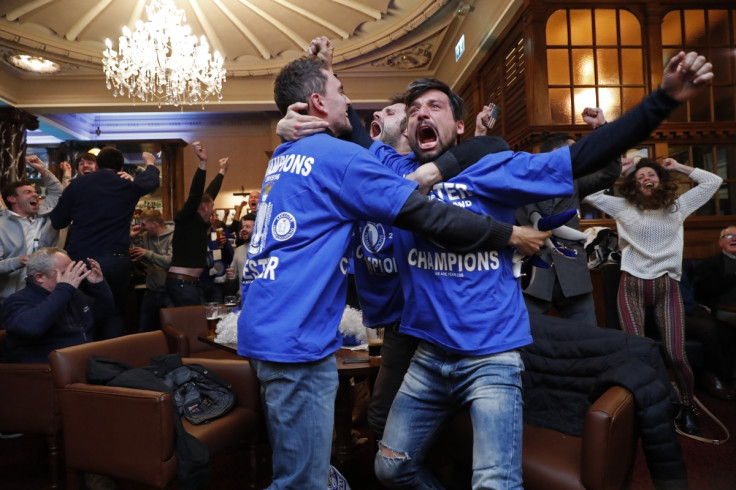 Morgan had already been receiving a backlash on the social media sharing site as he posted tweets including: "No superstars. No money. No fancy stadium. No excuses. No fear. Just passion, hunger, desire & determination. #Leicester" and "Leicester's triumph is the greatest underdog story in the history of sport... we'll have every spit & glorious cough all morning. @GMB" amongst others.
Tetchy replies flooded in after Morgan posted a snap of a Leicester City mug, with one user tweeting: "Shut up u don't deserve to talk about them. think about how @Arsenal bottled the best chance in a decade for their title," as another put "jump on their bandwagon Morgan, any limelight will do."
He was also branded a 'glory hunter' by a legion of football fans, as one follower replied with: "no thanks glory hunter, I've seen your 'support' of Arsenal" whilst another wrote: "bet you have a cup for Chelsea,city and Utd as well. Glory Hunter." One Arsenal fan even tried to rid him of his support altogether, writing: "Finally... you found a new club! Ty Piers, #Gooners are more then happy to pass you on... have a great day!"
The former Britain's Got Talent continued to bring up the Leicester win in subsequent interviews and segments on GMB, stating that the football club should be an example to people while the show discussed education. He even tried to get Leicester City player Jamie Vardy in for a last minute interview, publicly tweeting him with: "You up @vardy7? Can you call in? @GMB." Morgan hasn't received a reply as of yet.