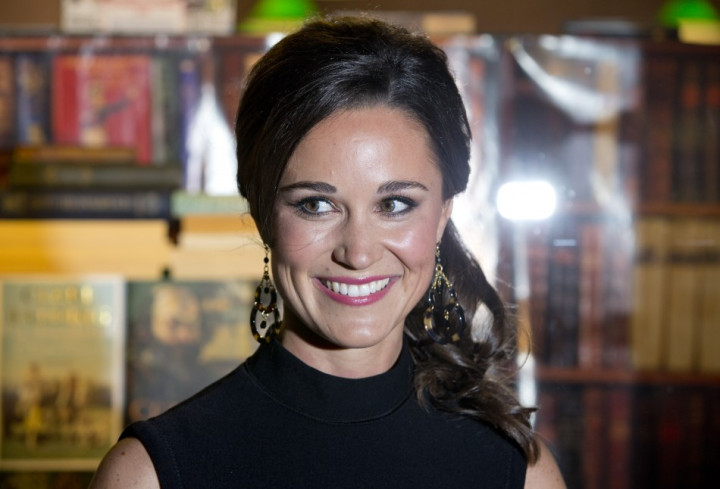 Pippa Middleton has met the parents of her new boyfriend Nico Jackson at their home in Kent.
Ulrike Jackson, 56, said the couple are "very happy", adding that Middleton is "charming".
The 29-year-old party planner was spotted with the 35-year-old millionaire stockbroker on holiday with her royal relatives.
All four went to the Caribbean island of Mustique for a winter getaway and while Kate and William were pictured in the sea, her younger sister and new beau were snapped walking hand-in-hand.
Since then, the couple have been spotted kissing at a Swiss ski resort, with one witness branding the public display of affection "aggressive".
Mike Goldstein said: "Pippa Middleton snogging her boyf aggressively next to me at the bar. Tempted by tabloid fee."
Speaking about her son's new girlfriend from her home in Folkstone, Kent, Ms Jackson said: "we have met and I have to say she is absolutely charming. But that's it, I really cannot say any more. We're all just very pleased.
"They are happy, and that is all that matters. As long as my children are happy, then I am happy.
Met skiing
"And yes, they seem very happy - so that is the perfect answer for them, isn't it?"
Other Folkestone locals commented on how polite and popular Nico is: "Nico is always very well-mannered, the whole family is," a resident said.
"I know Nico is terrific at skiing. Maybe that's where he met Pippa, on the ski slopes."
Another friend said: "He is tall, good-looking and has the most amazing piercing blue eyes. He is incredibly charismatic and stands out from the crowd. He is a really good catch."
Jackson attended the Harvey Grammar School in Folkestone and now works as a city stockbroker for Deutsche Bank.
At the end of last year, rumours emerged that Middleton was dating the brother of a reality TV star.
She was said to have been spotted out on a date with James Matthews, the brother of Made in Chelsea star Spencer Matthews.
Prior to this, she had been going out with banker and former cricket player Alex Loudon, but the couple split in 2011 after the royal wedding.