The Pensions & Investment Research Consultants (PIRC) has urged shareholders to rally against pay and bonus plans at some of Britain's biggest retailers.
PIRC, Europe's largest independent corporate governance and shareholder advisory consultancy, said it supports the "oppose" vote on Sports Direct's complex share bonus scheme and is also against pay plans at Marks & Spencer (M&S), and advises shareholders to oppose a vote on pay plans at Sainsbury.
Sports Direct is already facing opposition to a bonus scheme which could see the retailer's founder Mike Ashley and the firm's employees being awarded a multi-million pound share bonus.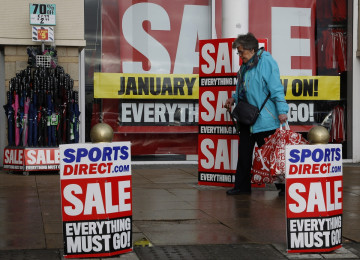 The FTSE 100 firm has asked shareholders to vote for its 2015 Bonus Share Scheme, which would give its members 25 million ordinary free shares – worth £180m ($308m, €225m) at their current price – if the firm doubled its earnings to £750m by 2019, when these shares will be vested.
PIRC said that it is concerned over the plans possibly leading to awards deemed as "excessive" due to the failure of implementing an individual limit on bonuses.
Meanwhile, M&S has overhauled its board as Jan Heere, the international director, stepped down. Laura Wade-Gery assumes responsibility for the company's 800 UK stores as part of a shake-up of the board.
M&S has hit the skids several times over the last few years following dire clothing sales. M&S's profits have fallen for three straight years – the timeframe in which boss Marc Bolland promised to turn the brand around.
Bolland has taken a 26% pay cut following another year in which the retailer saw profits dip.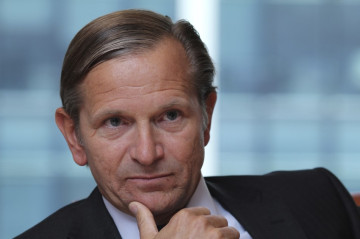 M&S's annual report shows that Bolland's pay has not risen from the £975,000 level, when he was first appointed in 2010.
The PIRC said incentive plans put forward by the company were "not sufficiently long-term in nature".
Elsewhere, British supermarket Sainsbury's posted falling sales for a second consecutive quarter as CEO Justin King begins to vacate his throne after 10 years at the helm.
For the 12 weeks up until 7 June, like for like sales growth excluding fuel was down by 1.1%. Taking fuel into consideration, like for like sales were down by 2.4% in comparison with the previous year.
"The ratio of CEO pay compared to average employee pay is considered particularly high has been estimated by PIRC at approximately 136:1," PIRC said in a statement.