South Africa's Oscar Pistorius is concerned by the rapid improvement made by Britain's Jonnie Peacock ahead of the pair's T44 100m showdown at London 2012.
Peacock broke the world record in June, clocking 10.85 to shave 0.06 of the existing record held by American Marlon Shirley.
And Pistorius, despite his recent appearance at the Olympic Games and the reputation as one of the most dominant Paralympics dominant sprinters having won three gold medals in Beijing says the Briton's emergence makes him a big threat.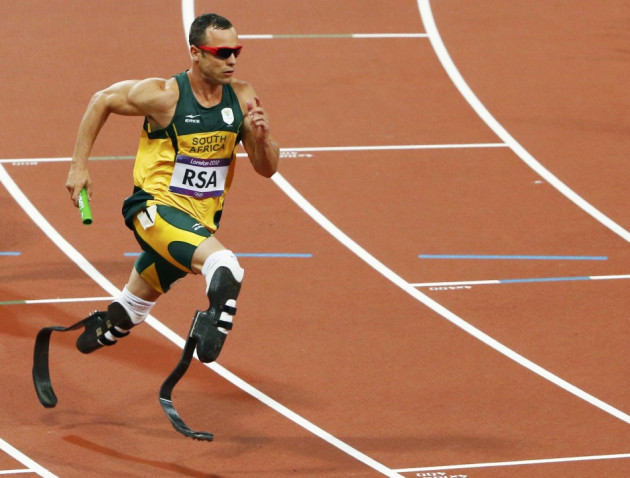 "He ran a personal best in May of 11.4 seconds and now he's run 10.8," Pistorius told BBC Sport.
"You just don't see increments that big. I'm very, very surprised. I think he's going to do a phenomenal job."
"I've been hugely surprised," Pistorius added. "I've never seen anybody improve more than half a second in three or four months.
"In front of his home country I know the guys will be supporting him more than ever, and good for him. He should run a phenomenal race."
With the Olympics having played host to the sprint duel between Jamaican duo Usain Bolt and Yohan Blake, the contest with Pistorius and Peacock is expected to produce fireworks of a similar nature.
Pistorius has the added pressure of defending two other Paralympic titles, as well as running in the South African 4x100m team, on top of having run at the Olympic Games, the schedule has taken a lot out of the 25 year old.
"I think it's important to remember that Yohan Blake and Usain Bolt are both 100m runners - I'm a 400m runner running in a different event," added Pistorius.
"I've run maybe two races in the last two years. I'd say the top three guys would probably be Arnu Fourie, Blake Leeper and Jonnie Peacock for that event, so if I can just finish in the top three I'll be happy.
"Although it inspires me to push myself harder I'm not going to start focusing on the 100 - it's just not my event.
"I'm a 400m athlete and although I'm the current defending Paralympic champion and I'd really like to try to maintain my [100m] title, it is definitely going to be extremely difficult."