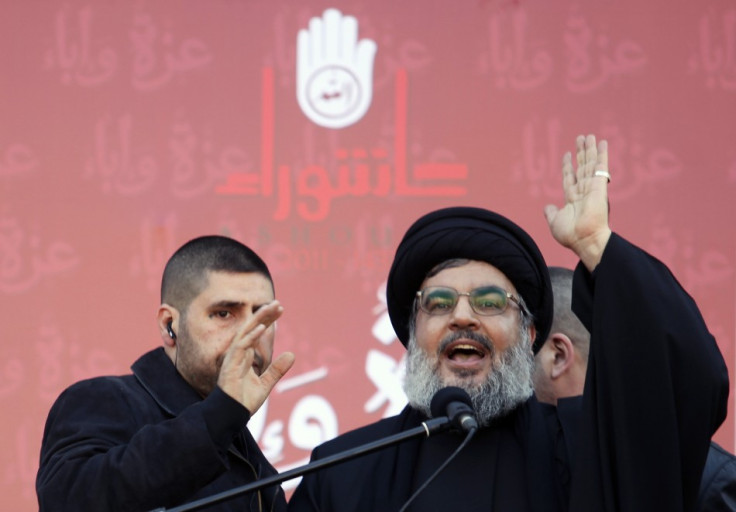 Hezbollah has revealed the names of 10 people who have been working undercover for the Central Intelligence Agency (CIA) at the American Embassy in Beirut.
Al Manar, the party's official television channel, used animation to show meetings that allegedly took place between the CIA officers and their Lebanese agents at Pizza Hut and Starbucks outlets in Beirut.
The move followed the militant group having managed to partially untangle the agency's spy network in Lebanon, AP reported. Hezbollah MP Nawwaf Moussawi called on the government to act over these reports.
"There are currently open meetings held by American intelligence agents in Lebanon in restaurants and nightclubs in Dbayyeh and Jounieh," Mr Moussawi told the Lebanese Broadcasting Corporation's international channel on Monday.
According to the MP, there are a doctor, a researcher and a journalist among the agents, whom he asked to surrender to the security forces.
"We need to take the same political, judicial and security measures we take against those working for Israeli intelligence and against those who enrol in U.S. intelligence," Lebanon's Daily Star quoted Mr Moussawi as saying.
Considered as a terrorist organisation by the United States, Hezbollah has claimed victory in the "intelligence war" with the CIA. Last week, its deputy leader, Sheikh Naim Qassem, said Hezbollah will reveal further information on U.S. spying activities at a later stage.
The group's leader, Hassan Nasrallah, called the American Embassy in Beirut a "den of spies".
The CIA has dismissed Hezbollah's assertions. "The agency does not, as a rule, address spurious claims from terrorist groups," said Jennifer Youngblood, a spokeswoman for the agency. "I think it's worth remembering that Hezbollah is a dangerous organisation, with al Manar as its propaganda arm. That fact alone should cast some doubt on the credibility of the group's claims."
Hezbollah and CIA have been at odds since 1983, when the group was accused of bombing the U.S. Embassy in Beirut and killing eight CIA employees. Hezbollah was also blamed for the 1983 bombing of the Marine barracks in Beirut, in which 241 American servicemen died, and the 1985 kidnapping and murder of U.S. Army Lieutenant Colonel William Frances Buckley, the Beirut station chief.
Hezbollah is reported to have killed more Americans than any other terrorist group, apart from al Qaeda.