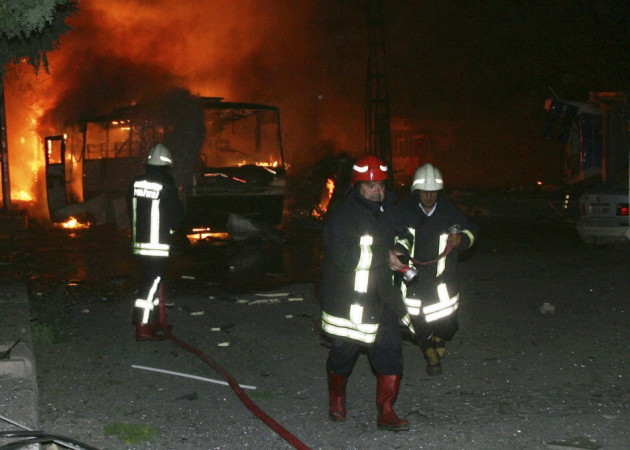 Kurdish fighters said they have nothing to do with the car bomb that killed nine people and wounded 68 in Turkey's southeastern town of Gaziantep, near the Syrian border.
No group has yet come forward to claim responsibility. Among the victims were four children aged 12, 11, 4 and 18 months.
The explosion is believed to have been set off by remote control. Witnesses reported that the blast scattered parts of the car over 200 metres away.
Television footage showed angry bystanders chanting slogans against Kurdish rebels and their jailed leader, Abdullah Ocalan.
Officials were also quick to accuse the Kurdistan Workers Party (PKK) of planting the bomb. However the pro-Kurdish Firat News said the PKK denied involvement.
"Our fighters have nothing to do with this explosion," a PKK spokesperson said.
The Turkish government in Ankara dispatched a special team to investigate and dismissed rumours that security forces received a tip-off about the bomb attack two weeks ago but failed to act on it.
"Credit should not be given to such speculation," deputy prime minister Besir Atalay said.
Turkey has also condemned Syria for continuing to support the PKK, which has been fighting for independence for 28 years.
More than 40,000 people have been killed in the struggle for Kurdish independence to date.