A dog walker was stunned to find what appeared to be a human organ partially buried on a footpath near Tooting Bec Athletics Track in London on Saturday 30 March.
It turned out to be human placenta, an organ attached to the lining of the womb during pregnancy, Scotland Yard said.
Police believe the human afterbirth was partially buried before being unearthed by an animal.
Medical staff who examined photographs suggest it is human placenta that could be two weeks old.
Police are now concerned that a vulnerable woman has given birth and may require medical assistance.
The substance has been taken for pathological examination.
Specialist police "blood" dogs searched the area but did not find any other remains.
Chief Inspector Nick Aldworth said: "Obviously we are at the very early stages of the investigation into what has been found, but the suggestion that it could be a human placenta does give us concern that there could be an individual whose health and wellbeing may be at risk.
"That said, we retain an open mind regarding the item and how it came to be buried on the pathway pending the results of testing and any confirmed information coming to light.
"Therefore we are appealing to the person who buried the item to contact us, or anyone who knows the person who buried the item. Your call will be treated in the strictest of confidence."
Police are asking for anyone who uses the path at the back of Tooting Bec Athletics Track to come forward and contact them if they have recently seen anything suspicious.
What to do with afterbirth, after birth?
The first-ever research on placentophagy - the act of eating one's own placenta after giving birth - was conducted by researchers at the University of Nevada, Las Vegas.
Of the four thousand mammalian species, "humans are the select few that do not ingest their placenta," Sharon Young said, whose research, together with Nutritional anthropologist Dr Daniel Benyshek was published in Ecology, Food and Nutrition. "All other land mammals ingest their placenta, with a few exceptions."
"Placentophagy is even common in primates and some monogamous primates even share the placenta with their partners," Young said.
To their surprise, Benyshek and Young found that "more percentage of women ate their placenta raw after the initial placentophagy experience," Young said.
In the published study only 31 percent of the women complained about bad smell and taste.
Regardless, most women found such "an increase in lactation, mood and energy" that they listed "too much energy and breast milk" among its negative effects, Young said.
Despite the negative effects, however, "only 2 per cent of women stated they would not ingest their placenta again."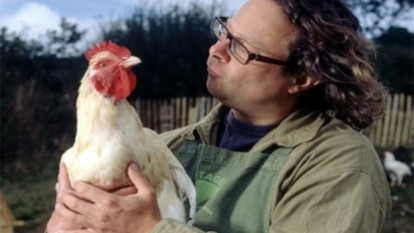 In 1998, Channel 4 was severely reprimanded for a programme in which a woman's afterbirth was served up as paté.
The Broadcasting Standards Commission said the episode of TV Dinners breached a taboo and "would have been disagreeable to many".
The presenter, Hugh Fearnley-Whittingstall, devised the recipe with mother Rosie Clear for a party to celebrate the birth of her daughter.
The placenta was fried with shallots and garlic, flambéed, puréed and served to 20 relatives and friends as a pate on focaccia bread.
Mrs Clear's husband Lee had 17 helpings but the other guests were less enthusiastic.