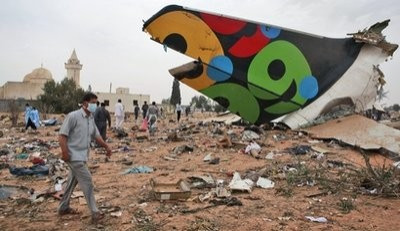 A plane enroute to Heathrow has crashed arriving to Tripoli airport, Libya, killing all 105 people on board.
The Afriqiyah Airways enroute to Heathrow from Johannesburg crashed on approach.
Officials say that there were 104 people on board of various nationalities including British and South African along with 11 crew all thought to be Libyan nationals. An eight year old dutch child has been reported as being the only survivor said one airport official.
An employee for the airline said, "At the moment we have no details of survivors and Afriqiyah Airways will issue further statements when more details can be released in due course".
Ambulances have been going back and forth to the airport, whilst weather in the area has been clear and sunny for the past few days.