Planned Parenthood and Tumblr join hands at SXSW to turn the internet pink this March
They have launched the hashtag #TechStandsWithPP urging the tech industry to join the campaign.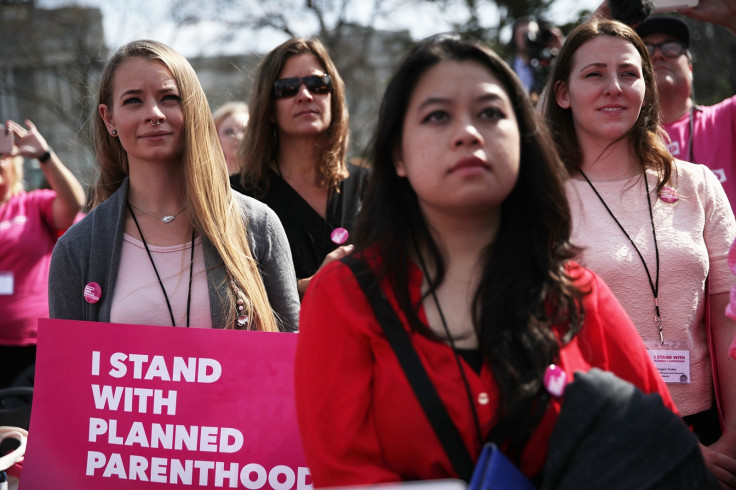 Microblogging website Tumblr and health care provider Planned Parenthood have joined hands in efforts to rouse support for the US non-profit organisation as it faces increasing pressure from the Trump administration. Planned Parenthood's government funding and more remain at risk under the current dispensation.
The duo have also launched a social media campaign at South by Southwest (SXSW) with the hashtag #TechStandsWithPP, urging the tech industry to join the initiative. Tumblr also hopes that the hashtag will encourage people to share their stories about how Planned Parenthood helped their lives.
Planned Parenthood president Cecile Richards and Tumblr founder David Karp, who also serves as a board member of the non-profit organisation, penned a "message to the president" published by the Verge.
"Technology has become instrumental in the fight for fairness and equality across a range of issues. It has the power to influence public debate, mobilize communities, and — most importantly — offer creative solutions to help people receive better care, no matter where they live or who they are," the pair wrote.
Tumblr and Planned Parenthood's relationship is not limited to just this initiative. The non-profit organisation reportedly remains active on the blogging platform and the two firms have worked in the past to create awareness and develop a presence.
"A 100-year-old health care provider and the platform powering 335 million blogs may seem like an unlikely pair. But over the last few years, Tumblr and Planned Parenthood have teamed up to provide information and organize communities in support of reproductive rights," Richards and Karp added.
"Where this really stems from is less us as a company saying 'We really care about this, we want to do this.' We've listened through the life of Tumblr to our community, and this is a consistent issue on Tumblr that people talk about," Victoria McCullough, Tumblr's Social impact and public policy manager told Fastco Create. "We have women who've talked about how they were helped by Planned Parenthood, and we hear the sad stories about young women who've had abortions and the difficulty of getting access, and how health organizations like Planned Parenthood have helped. So we try to really listen to the community when we're doing these offline activations."
According to Richards, the social activism campaign and hashtag is timed to fight the new health care bill introduced by House of Representatives to replace the Affordable Care Act, which would see health care providers who offer abortions to no longer be eligible for federal reimbursements.
The goal is to "pink out the internet," she said.
"This is the time," Richards added, PC World reported. "This is not a test. This is the real thing."
The SXSW itself has reportedly become increasingly political. Former US vice president Joe Biden is expected to speak at the event on Sunday (12 March). FBI director James Comey was reportedly scheduled to attend but backed out due to "scheduling conflicts."
© Copyright IBTimes 2023. All rights reserved.