After more than six decades of publication, Playboy has announced it will no longer publish fully nude photos of women. The magazine's US owners have said the internet has rendered nudity obsolete and that pornographic magazines are no longer commercially viable.
In an interview with the New York Times, Playboy CEO Scott Flanders said: "You're now one click away from every sex act imaginable for free. And so it's just passé at this juncture." The new Playboy will also feature a new "sex-positive" female sex columnist, according to reports. But this pseudo-attempt to expand its appeal to women is nothing to be revered – it is Playboy's interpretation of women's sexual liberation by men, for men, entirely fuelled by self-interest.
It is often put forward that Playboy has links to feminism, largely because the franchise whole-heartedly backed the movement for sexual liberation for women in the 1960s and 1970s, with the Playboy Foundation generously funding abortion rights groups and advocating contraception. But Playboy is hardly a mouthpiece for feminism – it was founded by a man in a dressing gown whose identity is built on a following of young women in bunny outfits.
Playboy has always based its advocacy of women's sexual liberation on its own interests. It considered itself progressive, taking on issues such as the Vietnam War and human rights, and ignoring the major movement of second-wave feminism – of which the central elements were birth control advocacy and sexual liberation – would have been harmful to the publication's image. For the magazine to promote the chaste housewife would have stood in direct contradiction to what Playboy represented.
As Carrie Pitzulo described in the Journal of the History of Sexuality in 2008, Playboy's vision of liberation is based on men's needs. "Ideologically, the hedonism central to the Playboy lifestyle would not have been possible without women free to live and love as they liked," she wrote. In other words, Hefner's sexual revolution was only directed at men.
Meanwhile, Playboy picked fights with other aspects of feminism – ones that challenged damaging notions of masculinity and the traditional gender roles of women. Hefner was specific about who could – and still can – qualify as a playmate. In the 1960s, she was a particular type of woman: young, nubile, heterosexual and attractive.
"She is a young, healthy, simply girl – the girl next door... We are not interested in the mysterious, difficult woman, the femme fatale, who wears elegant underwear, with lace, and she is sad, and somehow mentally filthy," Hefner told journalist Oriana Fallaci in 1967.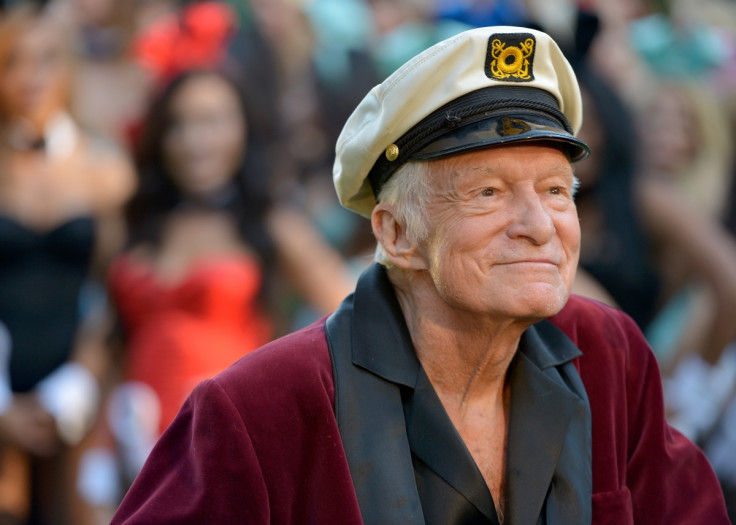 Even now, when the magazine has begun to promote "feminist" content about street harassment and other contemporary issues, it is done without women's interests at heart. At the relaunch of the US website last year, Playboy's owners said the rejig would incorporate "more shareable" content – just when feminism has moved into the mainstream more than ever before.
Playboy's skewed relationship with sexual liberation has opened the floodgates to the pornification of popular culture. The magazine was one of the cornerstones of today's pornography industry, which despite counter-arguments of sexual liberation and sex work, is predominantly run by men to serve men's interests – and have the final say in the way women are represented in the industry.
It was Hugh Hefner who laid the political and cultural groundwork for the brutal, easily accessible misogynistic pornography that now exists. But Hefner, shrewd businessman that he is, recognises that the magazine's outdated brand of "gentleman's porn" can no longer compete with the extreme degradation of modern pornography.
What the magazine will now push forward is potentially worse. The redesigned Playboy will still feature a playmate of the month and provocative pictures of women, but the images will be rated PG-13. Women will be continued to be objectified, but in a way apparently more suitable for pre-teen boys – while insidiously grooming young girls into accepting and embracing sex object culture by marketing it as safe.
To a point, it is liberating for women, to prove they have the same sexual urges, fetishes and desires as men. But Playboy's take on sexual liberation is the same kind of ethos that tries to promote naked selfies as "empowerment" – a word thrown around so loosely that it no longer has any real meaning. When leading feminists of the 1960s and 1970s pointed out that Hefner's publication was nothing but a rag designed to objectify women, he said he believed the women were "glorified" and "friends and equals". Yet alongside uninspiring interviews with the playmates are their measurements – which have never appeared next to Hefner's pictures.
Alongside Playboy's announcement came the revelation that Australian men's magazine Zoo will be scrapped due to low sales. It turns out there is a thinning market for magazines, in paper form at least, which are wholly aimed at objectifying women, which marks some progress for the representation of women in the media. But the reason these magazines aren't turning a profit is quite depressing – they certainly aren't dying out because of a lack of demand. If anything, demand is higher than ever – and it is free, more misogynistic, and at the click of a button.