Sony is to say farewell to the PlayStation DualShock controller, as a senior games studio source claims the PS4 will feature a controller more closely related to the portable PS Vita.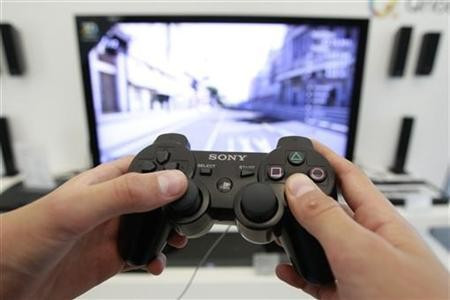 Speaking to video game news site CVG, the unnamed source working on upcoming Sony games said the new console's controller has undergone numerous iterations during development, few of which resemble the DualShock we're all familiar with.
Sony has used its iconic DualShock controller since it was made available with the original PlayStation console back in 1997.
CVG reports: "Experiments within Sony's R&D department are thought to have been extensive. Versions of the new PS4 pad include biometric sensors on the grips and an LCD touch screen, the development source claimed."
A second source, working in a separate part of the gaming industry, but still connected to Sony, said PlayStation engineers are "trying to emulate the same user interface philosophies as the PS Vita."
This is understood to mean that a next-generation PlayStation controller could feature the same touch controls as the Vita, which has a touch screen on the front, and a touchpad on the back; the rear touchpad has been used for various game controls, such as where to aim a penalty kick in Fifa.
As for biometric sensors, games studios Valve is understood to be interested in adding a heartbeat sensor to future games.
Combining home and handheld consoles is nothing new, with Nintendo announcing earlier this week that its two divisions for Wii U and 3DS development will combine in a new, £213m facility in Kyoto.
CVG added: "The new console - codenamed Orbis - will be revealed in a matter of weeks, not months," referring to the Destination PlayStation event, due to take place in Arizona from 25 February, although an announcement at E3 in June is more likely.
Rather than move away entirely from the DualShock system, it is likely that Sony will allow the PS4 is use older controllers, in the same way the Wii U can use Wii Remotes, as well as the newer GamePads.
An issue Sony could face with moving away from Dual Shock is a complex partnership it has with Immersion, the patent-holder of the rumble technology used in DualShock controllers.
In March 2007, the two companies came to an agreement after Immersion had filed a patent infringement suit against Sony, alleging the PlayStation maker of using the technology without permission.
It is understood that Sony paid Immersion more than $150m in damages, license fees and other costs since the settlement, and that the license agreement lasts until 2017. According to SEC documents, Sony has the option to expand the scope of its license for future consoles - so the rumble technology could be adopted by a next-generation controller.