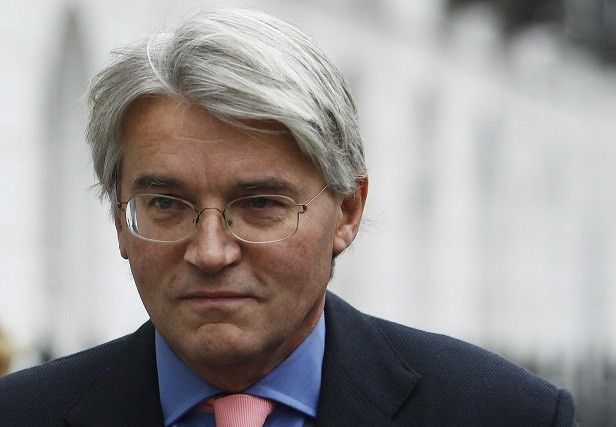 Andrew Mitchell is owed an apology for the Plebgate scandal, said PM David Cameron PIC: Reuters
The Plebgate saga took a new twist after a former top Tory MP claimed he had heard Andrew Mitchell use the slur "several times".
Michael Portillo, the former Conservative Defence Secretary, said Mitchell had used the word "pleb" in private on several occasions.
Mitchell resigned from his Cabinet job as Chief Whip in 2012 when police officers claimed they had been called "f****** plebs" by him at the gates of Downing Street. He has always denied using the term, "pleb" during the verbal spat, which lasted no more than 45 seconds.
Speaking on BBC1'slate night politics TV talk show This Week, Portillo told viewers he had "heard Mitchell use that word a few times in private conversation".
Portillo's claim appeared to contradict Mitchell's own proclamation that he thought "pleb" was a toxic word and he would "never use it".
Click here for why pleb is such a problem word for the Tories.
However, Portillo added he believed Mitchell had not used the slur to police officers: "I did not believe he could have used it at the gate."
Mitchell was sacked from the the Chief Whip's officer post only weeks after sitting down at his desk for the first time, last year. He clung on for almost a month after the allegations broke.
But his reputation looked as though it might be recovering this week after police accounts of the incident fell apart under close scrutiny.
The Independent Police Complaints Commission (IPPC) this week intervened after no disciplinary action was taken against three police officers who were exposed for misrepresenting Mitchell at a meeting.
The trio and Mitchell met for 'clear the air' talks during which Mitchell repeatedly denied using the word. But a secret recording indicated they later gave a false account of what he said.
Confined to the backbenches since the scandal, David Cameron, the Prime Minister, this week said an "apology" was owed to Mitchell by the police. It was Cameron who accepted Mitchell's resignation when the storm was at its height.
A later decision by West Mercia police not to pursue disciplinary action against the trio was condemned by the IPCC.
The Police Federation union led calls for him to resign at the same time as pursuing a high profile and successful campaign to protect pay and conditions for members.