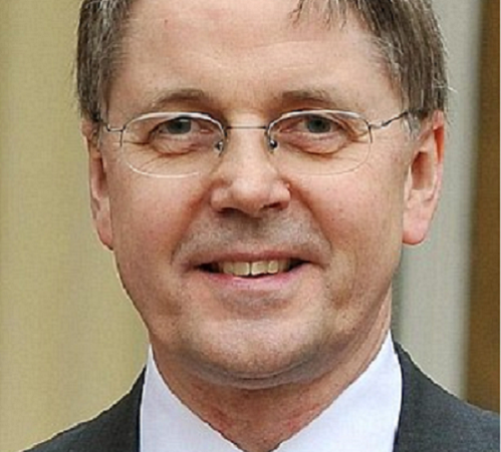 Former chief whip Andrew Mitchell may have been the victim of a "gigantic conspiracy" by police officers, Britain's top civil servant has said.
Cabinet secretary Sir Jeremy Heywood made the claim as he was forced to defend his own investigation into the "Plebgate" affair amid accusations by MPs that he led a lightweight inquiry into a scandal that ultimately prompted Mitchell to resign.
Prime Minister David Cameron ordered Heywood to carry out his investigation after it was alleged by police in an official log that Mitchell verbally abused them. This was then apparently corroborated by an email sent by a member of the public.
It emerged that the email was sent by an off-duty police officer to strengthen the case against Mitchell - a fact missed by Heywood and his inquiry team.
Heywood told MPs on the public administration committee he had abandoned his investigation into the affair because he was wary of coming into conflict with the Independent Police Complaints Commission's own inquiry - even though he felt some questions were still outstanding.
Heywood told the committee: "We accepted there were unanswered questions including the possibility of a gigantic conspiracy or a small conspiracy.
"Those were unanswered questions. But we decided, on balance, to let matters rest as they were, decide to stick by Andrew Mitchell, keep him in post and move on."
Mitchell was forced to resign as a result of the furore. His alleged use of the word "pleb" was especially damaging.
CCTV footage of the incident then emerged that cast doubt on the version of events put forward by the police diplomatic protection group.
Heywood failed to cross-check the police claims with the CCTV footage, he told MPs. Hoots of derision greeted his admission that he could not recall if a policeman allegedly who was abused by Mitchell had mentioned the word "pleb" during a conversation about the incident.
"It wasn't in my remit," said Heywood "No. Absolutely not in my remit. So there is the issue about whether the word pleb had been used.
"The police took one version of events and Andrew Mitchell has always maintained he never used that word. The prime minister takes that."
MPs on the committee rapped Heywood for failing to get to the bottom of the affair.
Conservative Bernard Jenkin said: "You are just the wrong figure to conduct such an investigation.
"Is the Cabinet Secretary the correct person to conduct such an investigation in the midst of intense media furore, while there are contested accounts on which the career of a senior minister turns? You are not equipped to carry out the right investigation. You didn't get to the truth about that email.
"You lost a minister because of false allegations about him that were not properly investigated."