Plus-size model Ashley Graham stuns in racy see-through pant, credits husband Justin for the click
She shared the saucy photo on Instagram.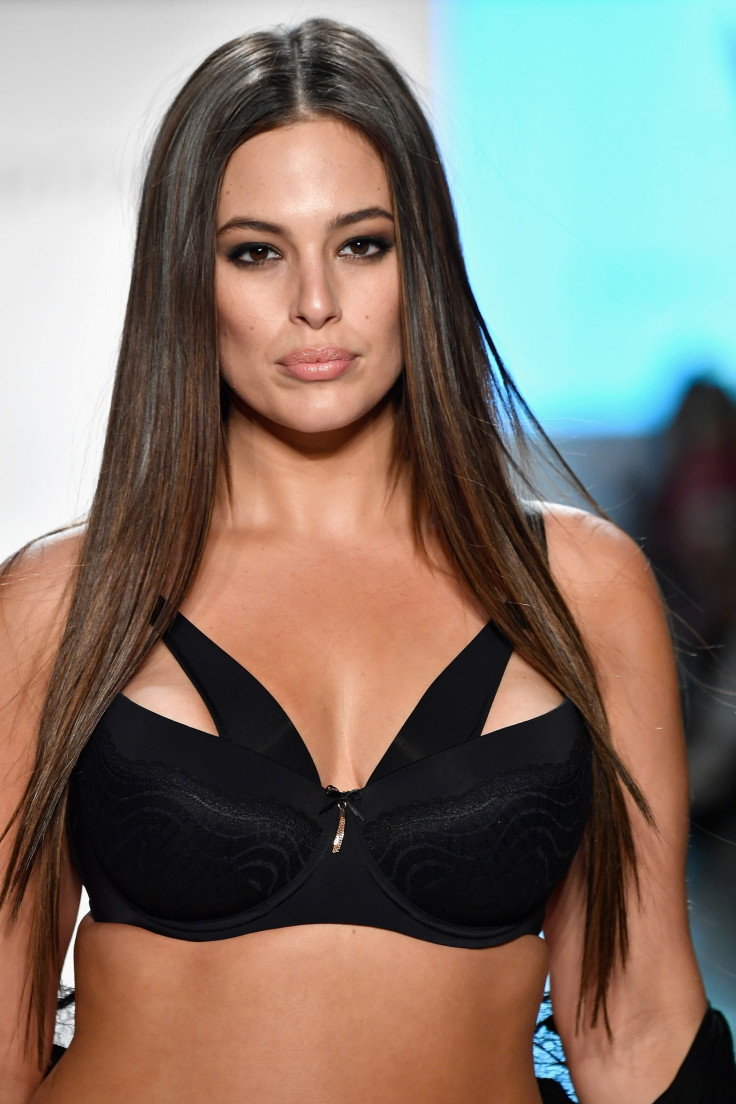 Ashley Graham can wear anything and yet look sexy. But what happens when she ditches her knickers to wear a see-through pant? Her fans think she looks 'spectacular'. The Plus-size model shared the saucy image on Instagram and credited her husband Justin Ervin for clicking it.
In the photo, Graham wore a beige fill sleeve jacket as she flaunted her toned posterior in a pair of black fish-net pants while leaning on a black gothic style couch. "By Justin," she casually captioned the eye-popping photo.
The 29-year-old model and her movie director husband are married since 2010 and are known for their loving bond. During an interview with Popsugar, the Sports Illustrated model gushed about her husband and revealed that 'lot of sex' is the secret to their love.
"He tells me, 'You're the hardest-working woman I know.' And to hear it from your man is, like, a whole other thing. We don't go to bed mad at each other," she told the magazine.
" We play the Nice Game — after a fight, when we're done arguing but there's still a weird energy, whoever says, 'Let's play the Nice Game,' the other person has to say something nice about them. Then [we go back and forth and] we remember why we love each other. And we have a lot of sex."
"You are damn lucky," one fan commented on Ashley's photo. "Now that's a figure," said another. "Hot and sexy sweetheart thank you for sharing your beautiful picture," added the third one.
In her memoir, A New Model: What Confidence, Beauty, and Power Really Look Like, the curvy model discussed how her family reacted to her husband being an African American and credits him for being patient with her family. "I brought Justin home to Nebraska. Now, I should probably mention that Justin is black, and that I didn't grow up around many black people. The sum total of what I learned about African American culture in school was Martin Luther King Jr., Rosa Parks, and the Underground Railroad."
© Copyright IBTimes 2023. All rights reserved.