Matteo Renzi announced he will be formally resigning at 7pm (6pm GMT). The outgoing Italian prime minister tweeted the announcement following the approval of the 2017 budget in the Senate.
Renzi announced he would resign shortly after the exit polls from the constitutional referendum suggested he was headed for a major defeat, around 00.30am (11.30 GMT) on 5 December. Renzi, whose time as prime minister lasted just over 1,000 days, strongly personalised the vote, claiming as early as January that a defeat of his proposed constitutional changes at the ballot would mean the end of his political career.
While he offered to resign from his post as prime minister, he has not yet made any official statement as to his role as leader of the Democratic Party, which retains a majority of the seats in Parliament, and allows Renzi to maintain a significant role in politics.
Before meeting with the Italian President Sergio Mattarella to confirm his resignation, Renzi is expected to meet with the party leadership at 5.30pm (4.30pm GMT).
The meeting will supposedly tackle the rivalry between supporters of Renzi, the former mayor of Florence, and the minority who opposed him in the referendum campaign, backing the No vote.
It will also have to deal with a strategy for the interim government period until the next general election, which has to take place by 2018.
President Mattarella, whose options for Renzi's successor include the Minister of Economy and Finances Pier Carlo Padoan or the President of the Senate Pietro Grasso is reportedly against calling a new election until the voting system is clarified.
The recently-enacted electoral reform, the Italicum, does not define a procedure to elect the Senate, as this was expected to materialise in the constitutional changes that were rejected in the referendum. The Constitutional Court investigating the legal validity of the electoral reform will express its binding judgement on 24 January: if the reform is rejected, Parliament will have to pass a new law or else the next elections will occur under the present proportional system.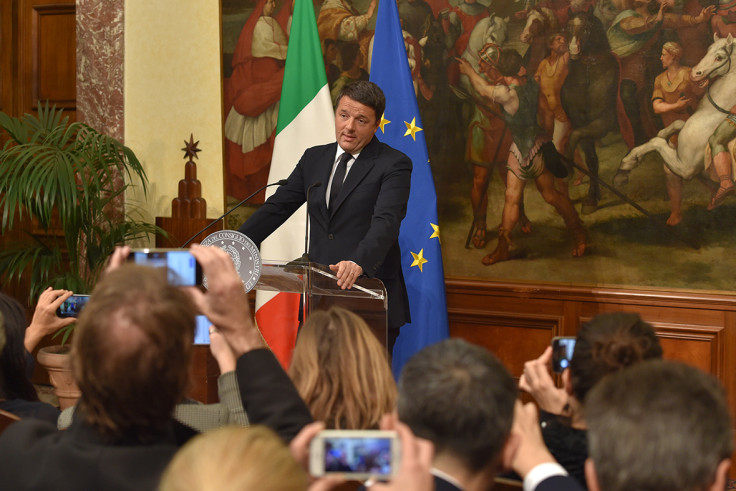 This may delay Renzi's plans, who is said to be keen to head to the ballots by next spring – a desire also shared by the Northern League and the main opposition party, the Five Star Movement. They both called for new elections as soon as it became clear the No vote won the referendum. Until then, according to reports in the Italian press, Renzi would prefer a "responsibility government" involving all the Parliamentary political parties, to last enough time to prepare for a new election.