PMQs: Miliband Attacks 'Smug, Self-Satisfied' Cameron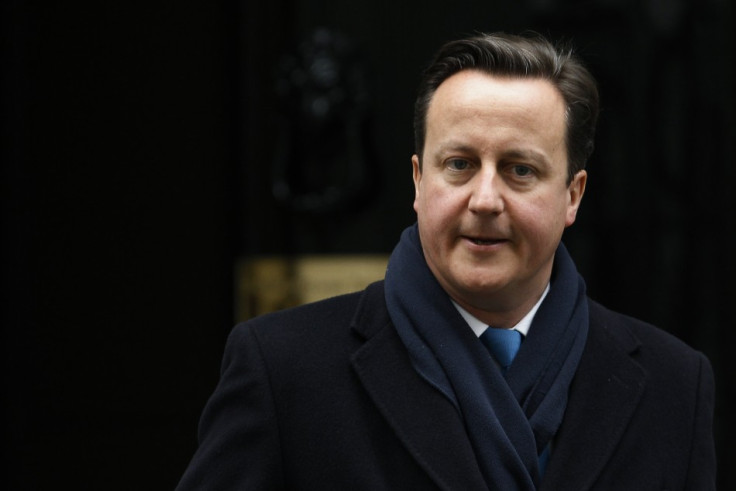 Labour leader Ed Miliband has accused the prime minister of being "self-satisfied, smug and complacent" after figures revealed that the British economy shrank at the end of last year.
Miliband, who has been under pressure to save his ailing leadership, went on the attack against David Cameron and the chancellor, George Osborne, saying the government as a whole were arrogant and out of touch.
The heated exchange, during Prime Minister's Questions, followed the release of Office of National Statistics figures estimating that the economy shrank 0.2 percent in November and December despite initial predictions that recovery would continue, albeit slowly.
Miliband said in the Commons: "Our economy is not growing, it's shrinking".
He asked the prime minister: "What's gone wrong with your economic plan?"
"These are extremely difficult economic times," Cameron replied. "These are disappointing figures, they are not unexpected figures, they are what the Office for Budget Responsibility forecast - a small decline in GDP at the end of last year.
"But I will be frank with you, I think they reflect three things: they reflect the overhang of the debt, the deficit we have to deal with, and higher food and fuel prices."
People Fed up
Miliband, who has posted the worst poll result of his leadership in the Sunday Times, was buoyed by the news of the GDP contraction with one commentator saying that he looked "positively radiant as the clock struck noon".
"People are fed up with Mr Cameron's excuses," said Miliband. Growth had been "flatlining" since the autumn 2010 spending review, he said, well before the eurozone crisis.
"What has characterised the government's approach throughout this period? Total arrogance.
"How bad do things have to get in our economy to shake you out of your complacency?"
Cameron responded: "There is not one ounce of complacency; that is why we are cutting corporation tax, we scrapped Labour's job tax, we introduced the enterprise zones, we are investing record sums in apprenticeships."
© Copyright IBTimes 2023. All rights reserved.