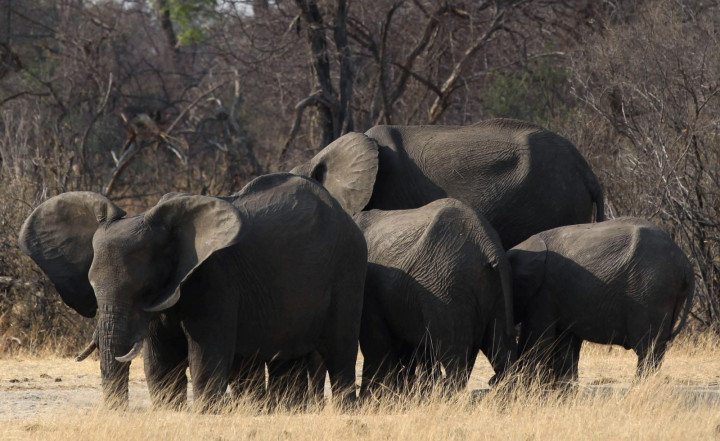 With the number of deaths (from poaching) exceeding births, the African elephant faces extinction if the trend continues.
Almost 100,000 elephant deaths in Africa between 2010 and 2012 was the result of poaching, concludes a detailed scientific study, reports AFP.
The population is declining at a rate of about two percent annually.
Deaths from poaching shot up from 25% of all elephant deaths a decade ago to roughly 65% of all elephant deaths today.
"It has dropped a bit in 2012-2013 but it is still at a rate that is too high and is driving the decline of the species," George Wittemyer, an assistant professor in the department of fish, wildlife and conservation biology at Colorado State University told AFP.
The World Wildlife Fund estimates there are between 470,000-690,000 elephants in Africa today.
The study appears in the Proceedings of the National Academy of Sciences. It was co-authored by experts from Save the Elephants, the Kenya Wildlife Service, an international group called MIKE responsible for monitoring the illegal killings of elephants, and two universities.
It is the first scientific attempt to quantify the number of elephant deaths across the continent. A Save the Elephants project in northern Kenya's Samburu National Reserve has counted elephant births and deaths (differentiated between natural and poaching) for the last 16 years. Using the data along with known poaching death numbers across the continent, the team extrapolated the findings for a total figure.
Wittemyer sees the surge in elephant deaths from poaching coinciding with a spike in the price of black-market ivory bound for sale at Chinese markets.
"Basically, when the price of ivory got over $30 per kilogram, the killing rate started becoming unsustainable," he said.
Elephants are faring better in places like Botswana, Namibia and South Africa, where protections are in place. But for three-quarters of African elephants the tipping point between births and deaths will soon be breached.