In The Field Podcast: Three years since Maidan, what does Donald Trump mean for Ukraine?
The new US president may overlook Vladimir Putin's annexation of Crimea.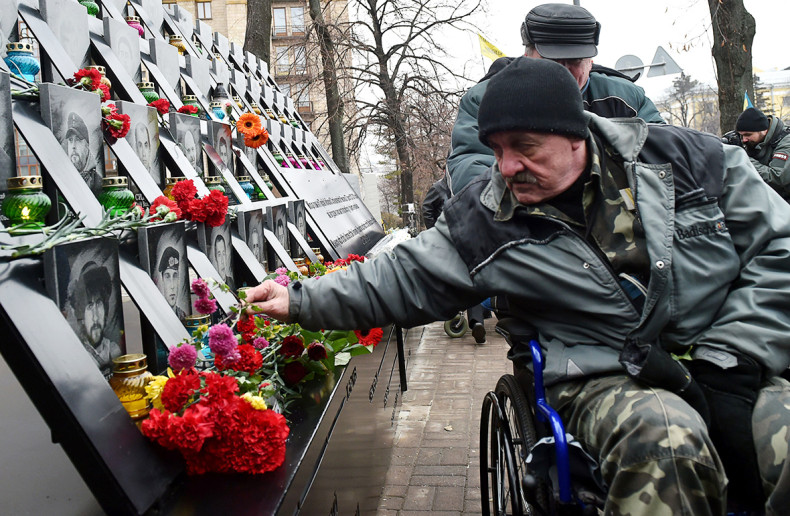 On 21 November, Ukraine marked the anniversary of the protests in Maidan Square in Kiev that sparked a chain of events that eventually ousted Russian-backed President Viktor Yanukovych and ignited the country's bitter civil war. Three years on, Ukraine has lost Crimea to Russia and rebels aligned with Moscow control swathes of the east of the country near the Russian border.
Between 2014 and 2015, Ukraine's war dominated headlines across the world but as 2016 progressed, it dropped out of the newspapers and TV broadcasts. Russia intervened in Syria in September 2015 and attention quickly shifted to that country's brutal and bloody civil war. But the guns never fell silent in eastern Ukraine: every night, the Ukrainian army and rebels trade shells and machine gun fire.
Our first guest on IBTimesUK's In the Field podcast this week is Inna Shevchenko, the founder of Femen, who fled Ukraine in 2013 and gained asylum in France. Shevchenko talks about the legacy of Maidan as well as the impact of the election of Donald Trump, who is seen as close to Russian President Vladimir Putin and could potentially recognise Russia's annexation of Crimea.
Our second guest is journalist Christian Borys, who has reported from the front lines of the conflict for IBTimesUK and others since moving to Kiev from his native Canada in 2015. Borys discusses the difficulties with keeping the world – ie. foreign editors – interested in a conflict that has grown increasingly entrenched and complex over the past 24 months.
In the Field is a weekly podcast looking at major news stories around the world, talking to the journalists, researchers, aid workers and experts working directly within them. Please subscribe on iTunes and tune in every week for more on the stories that matter.