Juventus and France midfielder Paul Pogba's world-record move to Manchester United is being held up by a row over who will pay agent Mino Raiola's fees.
The Serie A giants want United to pay the entirety of Raiola's £25m ($33m) fee, while the Red Devils are insisting on both clubs paying £12.5m each, according to the Sun.
The full transfer fee, including the commission paid to Raiola, could top £125m.
Juventus are reported to be unhappy with Raiola for the way he has conducted himself during negotiations over Pogba, and believe he engineered the transfer for his own financial gain.
France international Pogba is widely expected to be Jose Mourinho's fourth signing of the summer transfer window, following the arrivals of Eric Bailly, Zlatan Ibrahimovic and Henrikh Mkhitaryan.
The biggest ever transfer fee paid by a club is the £85m Real shelled out to Tottenham Hotspur for Gareth Bale in 2013.
World record transfer
Pogba is one of the most coveted young players in Europe and has consistently impressed with his dominant performances in midfield for Juventus and the France national team.
He spent three years in the youth team at United between 2009 and 2012, before leaving Old Trafford to join Juve as a free agent.
The Frenchman remained coy on the speculation surrounding his future, writing, "We say it all by saying nothing at all," in an Instagram post.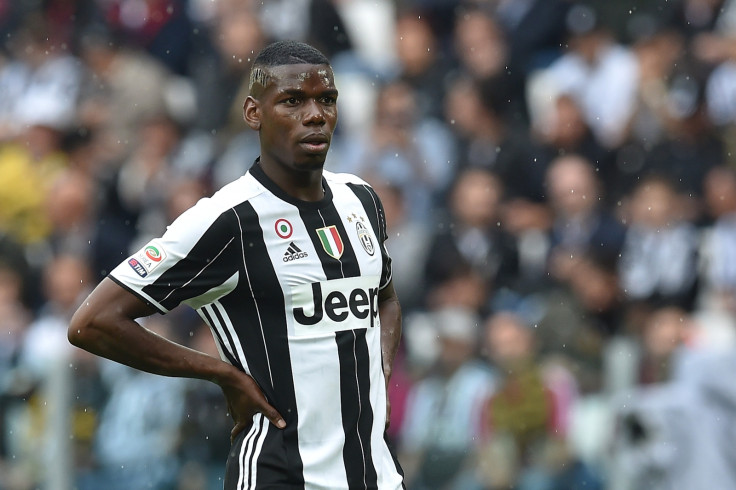 Juve boss Massimiliano Allegri refused to discuss Pogba during a press conference in Melbourne, Australia.
"I am not going to talk about the transfer market news, we are just here to get ready," he was quoted as saying by the Manchester Evening News.
"The club is going to talk about the transfer market and they are doing very well so I am happy in that regard."
United have also been linked with a move for Pogba's France teammate Blaise Matuidi.