Gerard Butler is pulled out of the planned remake of earl 90s action movie Point Break, only months before shooting was slated to begin.
Butler was originally set to play surfer/robber Bodhi, who was originally played by the late Patrick Swayze. He would have starred opposite Luke Bracey, who was set to play FBI agent Johnny Utah, made famous by Keanu Reeves.
The Hollywood Reporter have been lead to believe that Butler's departure is due to creative differences and a scheduling conflict. The 300 star was set to shoot Olympus Has Fallen sequel London Has Fallen later this year as well.
It is believed that production company Alcon are intent on maintaining their schedule and will recast in the coming weeks. Who then could replace the Scottish star?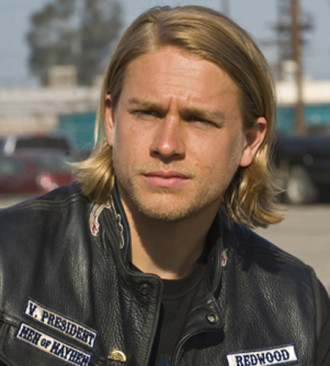 Chris Hemsworth had the surfer look nailed down on Home and Away and has since brought his beach blond hair to Marvel's Norse God Thor in their Avengers series of films. Bodhi could even give the Aussie a chance to use his native accent – the man's been speaking in American and British accents for far too long.
The criteria for the role seems to be blonde and handsome, so how about Charlie Hunnam. Best known for cult US TV series Sons of Anarchy, the Englishman (who brilliantly was in Byker Grove once) has also enjoyed a starring role in a major blockbuster.
Sadly that blockbuster was the pretty pants Pacific Rim, but the actor has more to bring Hollywood and will next be soon in Guillermo Del Toro's Rim follow-up Crimson Peak.
Lost favourite Josh Holloway never made the impact many expected him to make following his stint as loveable rogue Sawyer on the hit island-set mystery series. He's appeared here and there in films like Sabotage and Mission Impossible: Ghost Protocol but has never been the star. If a beach-dwelling scoundrel is who you're after, Holloway is your man.
Garrett Hedlund is another in the mould of Charlie Hunnam. The 30-year-old actor has been in the hunt for a role that'll take him to the top since he appeared in long-awaited sequel Tron Legacy in 2010.
The Point Break remake is set for release next summer.